ACI Optimistic: Biofuel powered flights will be the norm with the right government assistance
ICAO with support from the ATAG, launched "Flightpath to a Sustainable Future"…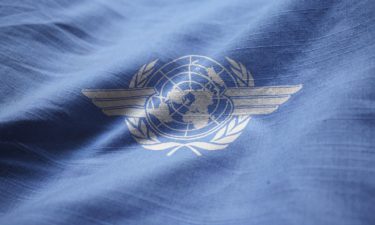 Today, the International Civil Aviation Organization (ICAO) with support from the Air Transport Group (ATAG), launched "Flightpath to a Sustainable Future". This Rio+20 initiative is the first ever series of connecting flights powered by sustainable alternative fuels. ICAO Secretary General, Mr. Raymond Benjamin will travel from Montreal to Toronto, Mexico City and São Paulo on flights powered by various blends of sustainable aviation biofuel for Rio+20, the United Nations Conference on Sustainable Development (20 to 22 June 2012). Airline partners include: Porter Airlines, Air Canada, Aeroméxico and GOL. Aircraft partners include: Bombardier, Airbus and Boeing.
Ms. Angela Gittens, Airports Council International Director General, stated to global civil aviation partners and members of the media at Montréal-Pierre Elliott Trudeau International Airport for the first leg of the flight, "Today I am pleased to speak on behalf of the Air Transport Action Group and my own organization, Airports Council International. Air transport is a pretty impressive industry. Over 2.8 billion passengers a year, 23,000 aircraft in service, almost 4,000 airports and 1,500 commercial airlines cover the world. Commercial aviation supports 56.6 million jobs and $2.2 trillion in global GDP. If aviation were a country, it would be 19th in size by GDP"… "The companies and organisations comprising ATAG want to maintain and grow a vibrant, sustainable air transport sector. To continue to create millions of jobs and support trade and tourism; do our part to help economies grow and lift people out of poverty; provide lifelines to communities all over the world; and do all of this in an increasingly efficient way, in line with our industry emissions reduction targets; And we stand ready to work with governments to achieve these aims."
Ms. Gittens went on to state, "At the heart of our environmental future are two ambitious targets: To stabilise net carbon dioxide emissions from aviation, despite the growth, from 2020, and to cut our carbon emissions by 2050 to half of what they were in 2005. We have an impressive track record of reducing emissions – in fact, todays jet aircraft are over 70% more fuel efficient than the first jets."
In addressing ICAO Secretary General, Mr. Raymond Benjamin, Ms. Gittens concluded her speech with, "Secretary Benjamin, as you embark on this flight you give us the hope that one day fairly soon taking a flight powered by sustainable biofuel will not be news. It will be just part an everyday experience."
In the year 2011, airlines received approval to fly on biofuels and however while there are few sustainable aviation biofuels available to airlines at present time, the civil aviation industry is optimistic that with the right government assistance, producers of biofuels will be in a position to deliver the quantities and prices required to compete with traditional jet fuels.
To view the video of Ms. Gittens speech, click here: http://youtu.be/JpY3_FXkStQ
To download a copy of Aviation Benefits Beyond Borders, the industry declaration on the social and economic benefits of aviation , click here: www.aviationbenefitsbeyondborders.org