Virgin Australia and Melbourne Airport commence T3 make-over
Virgin Australia, in partnership with Melbourne Airport, has commenced refurbishment of the T3 domestic terminal space…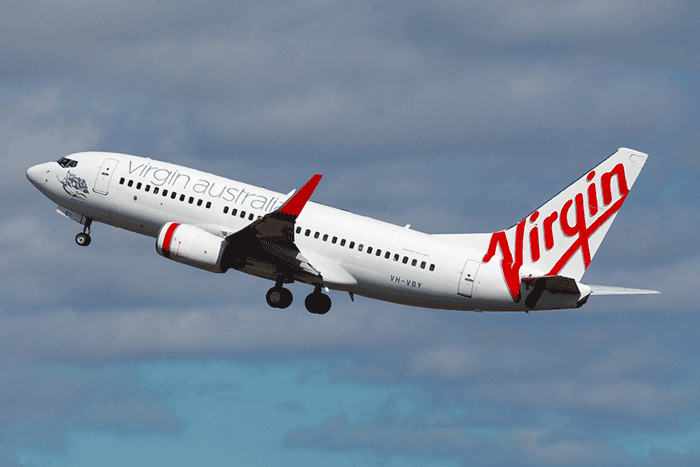 The refurbishments will significantly enhance the travel experience for domestic passengers at Melbourne, bringing terminal facilities into line with the airline's new brand positioning and its fresh, contemporary, new look and feel.
Virgin Australia Chief Operating Officer Sean Donohue said the refurbishment is the latest in a series of initiatives in the past year which underscore the significance of the Victorian capital to the airline's operations, including:
the opening of a high-quality new corporate Lounge,
new trans-continental A330 services, and;
increased flight frequencies to Brisbane, Sydney and Hobart.
"Melbourne is one of our busiest domestic airports and we serve over seven million guests every year – more than 19,000 every single day," Mr Donohue said.
"In addition to this program of works, we are also on track to introduce a Premium Valet service at Melbourne Airport, later this year."
Melbourne Airport CEO, Mr Chris Woodruff, said the T3 refurbishment is part of Melbourne Airport's investment of more than $1 billion on infrastructure upgrades over the next five years.
"We are pleased to be working closely with Virgin Australia on this project to deliver a better experience for our passengers," Mr Woodruff said.
"All flights will continue to operate normally from T3 during the refurbishment, and we'll be working closely with Virgin Australia and our other airline customers to minimise inconvenience for passengers while the work is being carried out."
"When the refurbishment is complete by the end of the year, passengers can look forward to a more contemporary and spacious terminal area," Mr Woodruff said.
Related airports
Related airlines
Related people