Successfully developing chinese aviation
IATA encouraged China to continue to develop its air transport sector by ensuring sufficient capacity based on global standards and best practices…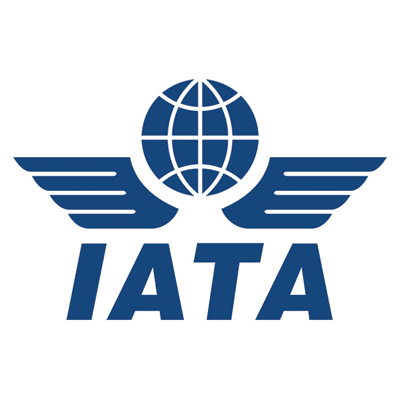 The International Air Transport Association (IATA) encouraged China to continue to develop its air transport sector by ensuring sufficient capacity based on global standards and best practices.
Air transport plays a critical role in China's economic development. "China is looking to increase its share of world trade from 10.4% to 15%. Aviation connectivity will be critical to making that happen. Already it is prioritizing investments in airport and air navigation infrastructure. The challenge is to keep pace with rapidly growing demand, based on the global standards which underpin safe and efficient global connectivity," said Tony Tyler, IATA's Director General and CEO at the China Civil Aviation Development Forum 2012 in Beijing.
Tyler noted that China already ranks highly for the size of its air transport industry: second in the world for domestic passengers, seventh for international and fourth for international cargo. "But this is only the beginning. Of the 877 million additional global air travelers expected to fly in 2015 than in 2010, more than 212 million will be on journeys within or connected to China," said Tyler.
Tyler highlighted two priorities to enable China to realize this growth potential:
Infrastructure Capacity: Tyler noted two areas for infrastructure development:
Air navigation infrastructure must keep pace with demand and growing airport capacity. "IATA has worked very successfully with China to open new entry points to Chinese airspace and create more flexibility in cooperation with the military. However, the challenge is growing daily as travel demand increases, leading to frustration and delays for airline passengers. The more flexibility we have in how we use and share airspace with the military as well as between domestic and international flights, the better we will be able to manage growth and meet passenger expectations."
Planning for hub capacity in Beijing continues to be a priority. Tyler praised the Chinese authorities for already looking for development options when the current infrastructure at Beijing Capital International Airport reaches its design capacity. It has risen to become the world's second busiest airport when measured in passenger numbers. "The best solution would be expansion on the same geographic site. Consolidating traffic in one airport creates the most options for connectivity and keeps costs low. But if it is decided that development at a second location is necessary, then a transparent and clear system for allocating operations between the two airports will be required, in consultation with the airlines."
Global Standards: "Global standards are at the heart of aviation. They enable airlines to connect our planet safely and efficiently," said Tyler, citing specifically the role of global safety standards in making China one of the safest places to fly. Tyler noted that IATA is in a dialogue with the Civil Aviation Administration of China (CAAC) to align China's charges for infrastructure with global standards. "Our goal is to arrive at a charges structure that is competitive and in line with global best practices and International Civil Aviation Organization (ICAO) standards. Today, China's air navigation service charges are among the highest in the world. The price of fuel is also among the highest–it is estimated that airlines pay a premium of over $400 million annually to refuel at Chinese airports. Bringing those costs in line with global levels will benefit Chinese carriers more than any others and will thereby help to make them more competitive. We also need to eliminate the differential in charges between Chinese and foreign carriers that is unacceptable under ICAO policies. This move will also help Chinese carriers improve their competitiveness by forcing them to compete on a more level playing field," said Tyler.
EU Emissions Trading Scheme (ETS)
Tyler also addressed the thorny issue of the EU ETS.. "China is in the front line of state opposition to Europe's misguided plans to include international aviation in the ETS. The regional approach will distort markets. We believe that the EU's unilateral action is in contravention of the Chicago Convention. And I fully understand why China views this as an attack on its sovereignty. Nobody wants a trade war. We continue to urge a solution through the ICAO process," said Tyler.
"I have been very clear in my communication with the Europeans that it's not a viable bargaining position for the Directorate General for Climate Action to keep relentlessly saying that Europe has no option but to implement without compromise. We all want a solution that is global. ICAO is working on four options. Europe must be a sincere participant in those negotiations," said Tyler.
Tyler concluded, "I am confident about China's aviation future. There is tremendous growth potential and an industry working with government to achieve it. In a few weeks' time we will invite the aviation world to Beijing for our Annual General Meeting. Working alongside the Chinese industry and the Chinese government I see IATA's relationship with China as a partnership—navigating through the challenges and building tomorrow."
The IATA Annual General Meeting will take place in Beijing from 10-12 June.
Related organisations
Related people