SITA reports more bags delivered on time in 2011 than ever before
20.3% improvement in baggage handling saves airlines US $650 million…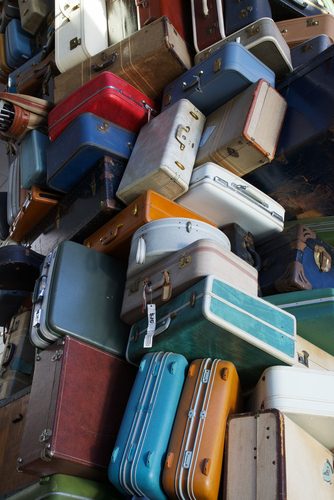 20.3% improvement in baggage handling saves airlines US$650 million.
The eighth annual SITA Baggage Report shows that 99.1 per cent of checked baggage was delivered on time to the passenger during 2011. This is the highest rate of successful delivery since the report was first produced and represents a saving of US$650 million to the air transport industry over 2010.
Any mishandled bag – checked baggage that has been delayed, damaged, pilfered, lost or stolen – is a concern for both passengers and airlines but significant improvements have been made by the industry in recent years. SITA's report shows that the mishandled rate has more than halved since 2007, down 52.4 per cent from 18.88 bags per thousand passengers in 2007 to 8.99 bags per thousand last year.
Francesco Violante, CEO SITA, said: "This is great news for the industry. Significantly improving the handling of baggage to over 99 per cent has saved airlines US$650 million while also providing better service to passengers. During 2011, even though we saw a rise in the number of passengers travelling to 2.87 billion passengers, the industry achieved a reduction in mishandled bags to 25.8 million. This is 6.5 million fewer bags mishandled than 2010's figure of 32.3 million.
"Of course, 2011 was less challenging than 2010 when adverse weather and volcanic ash clouds caused major disruption but the fact that the industry has halved the mishandled rate over the past five years is an enormous achievement which has benefited millions of passengers and directly delivered improvements to airline earnings. These results are due to concerted efforts by airlines, airports and ground handlers through the IATA Baggage Improvement Program; increased focus on standards and best practices by the Airports Council International; and the implementation of sophisticated baggage management solutions such as SITA BagManager."
SITA is the IT provider for the air transport industry and operates WorldTracer, the global system that helps airlines track down mishandled luggage. Used by more than 450 airlines and ground handlers, WorldTracer collates reports of missing bags and delivers updated information on actual locations from more than 100 airports around the world. During 2011, WorldTracer recorded 8.99 mishandled bags per thousand passengers, down from 12.07 in 2010.
Despite the great strides made by the air transport industry to improve mishandling over the last few years, the main – and growing – contributor to the problem is 'transfer bags'. Typically, these bags go astray when passengers and their luggage are moving from one aircraft to another, and often from one carrier to another, en route to their final destination. Regardless of the type of journey, mishandled baggage is an inconvenience for the passenger and an unwelcome cost for the airlines. In total, transfer bags account for 53 per cent of all delayed luggage and costs the industry at least $1.36 billion per annum.
Violante said: "Our report highlights various initiatives to address the transfer bag problem and if the industry is able to focus on improving the transfer bag performance, the savings in penalty costs for airlines and the passenger experience could improve even faster. SITA will continue to work with the community to ensure that the best processes and technologies are used to conquer this challenge."
Over the past year when the overall mishandling rate dropped, the number of bags actually lost or stolen also plummeted by 45 per cent from 1.15 million to 640,000, a welcome improvement for both passengers and airlines. The vast majority of mishandled bags are reunited with their owners in less than 48 hours and in 2011 only a small fraction, just 2.47 per cent of the mishandled bags, or 640,000 bags, failed to show up at all compared with 3.56 per cent or 1.15 million bags in 2010.
The SITA Baggage Report 2012 describes how the rapid adoption of mobile devices, and the evolution of the "me-centric" passenger, has created demand for real-time information to be delivered to handheld devices. At the same time self-service bag check-in and tracing are also expected. For airlines and airports to meet these passenger expectations an improvement in the quality, accuracy and sharing of data in relation to baggage movements is required. All the stakeholders – ground handlers, airlines, and airports – have to be part of the collaborative process ensuring synchronicity of data flow behind the scenes.
SITA has been the recognized leader in baggage tracking and tracing solutions for the air transport industry for 20 years and its baggage management solutions are used by more than 100 airports and 450 airlines worldwide. By facilitating communications between airlines and local baggage handling and reconciliation systems, SITA ensures that bags reach their correct destination. Its proprietary BagMessage system delivered more than 1.2 billion messages between airline departure control systems and automated baggage systems in 2011.
Related organisations
Related people