Frankfurt rated "Europe's Best Cargo Airport" among hubs handling over 1 million metric tons
FRA top of the hubs in all categories: Cargo Performance, Value, Facilities and Operations…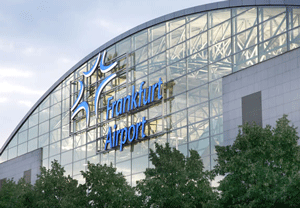 Frankfurt Airport and Fraport Cargo Services GmbH have received the 2012 Air Cargo Excellence (ACE) Award as "Best Cargo Airport in Europe" in the category for hubs handling more than one million metric tons per year.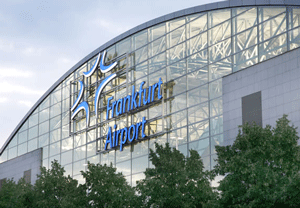 Established in 2005, the ACE Survey is conducted annually by Air Cargo World, a leading international trade magazine based in Atlanta. Since European airports were added to the survey in 2006, FRA has won the ACE Award four times (2006, 2007, 2009, and now again in 2012) and took second place three times (2008, 2010, 2011). Roland Weil, vice president of sales for Fraport AG, and Winfried Hartmann, managing director of Fraport Cargo Services GmbH (FCS), gratefully accepted the honor at the recent ACE ceremony in Kula Lumpur. Handling more than 2.2 million metric tons in 2011, Frankfurt Airport ranks among the world's 10 busiest air cargo hubs. Fraport AG – the owner and manager of FRA – as well as its FCS subsidiary and other partners are continuously enhancing CargoCity Frankfurt as Europe's largest cluster for air cargo and logistics.
For the ACE Survey, airports are grouped by regional location and sub-grouped by annual tonnage handled. The survey is based upon a rating system that measures four specific criteria which are ranked to identify above or below average performance during the previous 12 months. Scores that are greater than 100 represent an above-average performance. Ahead of the other large European hubs in 2012, Frankfurt scored top marks from airlines by receiving 111 points for Performance, 108 for Value, 107 for Facilities, and 109 for Operations.
Performance indicates how well the airport fulfills promises and contractual agreements; offers dependable, prompt and courteous customer service; as well as allied services like ground handling and trucking. Value refers to competitive rates, rates commensurate with service level required, and value-added programs. The Facilities category includes the airport apron, warehousing, perishables center; and access to highways and other transportation modes. The Operations category covers regulatory operations such as customs and security. Full details of the 2012 Air Cargo Excellence Survey can be found on the Internet at: http://www.aircargoworld.com/Air-Cargo-Excellence/2012-Finalists
A wholly-owned subsidiary of Fraport AG (the Frankfurt Airport company), Fraport Cargo Services GmbH is the largest airline-independent cargo handler at Frankfurt Airport. FCS (www.fraport-cargo.com) offers comprehensive service packages, including complete physical handling and documentation of airfreight shipments. With its staff of 660 highly-trained specialists, FCS handles more than half a million metric tons of air cargo annually for some 40 international airlines and other companies.