UK Chancellor sets date for wider use of e-Passport gates at border control
Under the new scheme passengers from the USA, Australia, New Zealand, Canada, Japan, Singapore and South Korea will be able to use the gates which is hoped will significantly reduce wait times.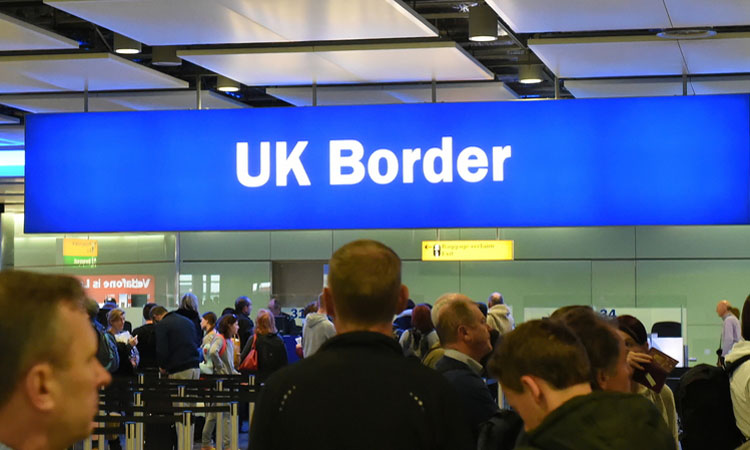 In his Spring Statement, UK Chancellor Philip Hammond commented that new e-Passport gates at UK immigration will be in use from June 2019. He also confirmed that paper landing cards for people arriving from the U.S. and Singapore citizens would be dropped at the same time. 
These changes are hoped to reduce waiting times at the UK border. In 2018, Heathrow commented that the current wait times experienced at the border were far too long.
Following the announcement, in a statement, Heathrow, said: "This is fantastic news for Heathrow passengers. A good border experience is a great way to show the UK is open for business and we encourage the Government to continue to prioritise it."
Phillip Hammond, commented: "We will allow citizens of the USA, Australia, New Zealand, Canada, Japan, Singapore and South Korea to use e-gates at our airports and Eurostar terminals, alongside the EEA nationals who can already use them."
Commenting on the announcement, Chief Executive of the Airport Operators Association Karen Dee, said: "Extending the use of e-Passport gates to citizens of trusted allies is great news for the customer experiences at our international gateways. We are pleased to see that Government has acted on the concerns of airlines and airports about the deteriorating border experience in recent years with this statement. It could be transformational for those airports with high numbers of arrivals from these seven countries. We continue to urge the Government to build on this excellent step forward by working with industry on a long-term plan how to improve the welcome the UK gives at the border and demonstrate that Global Britain is open for business."
Commenting on the abolition of landing cards from 2019, Dee added: "The abolition of the outdated landing cards used by non-EEA passengers when arriving in the UK is welcome news. This paves the way for further steps to reduce bureaucracy and make the UK border fit for the 21st century."