Making US aviation more competitive
IATA urged US policy makers to improve aviation competitiveness by easing the tax and regulatory burdens on the airline industry…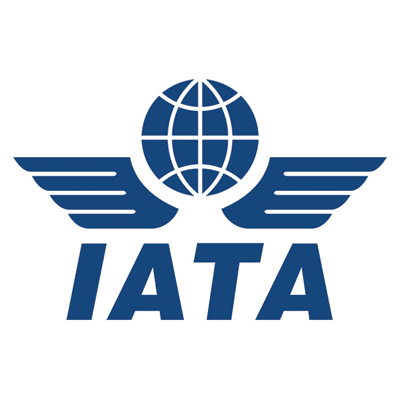 The International Air Transport Association (IATA) urged US policy makers to improve aviation competitiveness by easing the tax and regulatory burdens on the airline industry.
"Aviation generates up to $1.3 trillion in annual US economic activity and 10.5 million jobs and accounts for up to 5.2% of GDP, according to a Federal Aviation Administration (FAA) study. The US has one of the most mobile populations on the planet thanks to commercial aviation. Each and every flight creates jobs, enables commerce and drives connectivity. Policy makers at the state and local level recognize these facts and they work hard to ensure connectivity by attracting air services. But while aviation gets a lot of attention in Washington, it is not always focused on the priority of using aviation as a catalyst for economic activity," said IATA's Director General and CEO Tony Tyler in his remarks to the 37th FAA Aviation Forecast Conference.
"If creating jobs and encouraging economic growth is a national policy priority, then the lack of a coordinated national policy on aviation is shocking. A national policy is needed and it must be aligned with the economic needs of communities, states and regions—with the goal of improving the competitiveness of the US aviation industry," said Tyler.
US airlines have gone through a decade of dramatic restructuring during which the industry has lost more the $62.5 billion, laid off 25% of the workforce and cut domestic departures by 21%. Many local economies have seen the impact of the reduced connectivity and are working hard to provide the conditions to maintain services. But there is a policy disconnect between what is happening locally and the national focus.
"If you want to discourage something, wrap it in a web of restrictive regulations and taxes. Taxes and fees now represent 20% of a US ticket. The Administration's 2013 budget proposal heaps even more taxes on aviation, with much of the receipts used to balance the budget or reduce the deficit. When Washington does look beyond taxes, the agenda often bogs down on complex problems that defy easy regulatory solutions or commercial matters that should be left to the workings of the free market," said Tyler.
"Adam Smith's Invisible Hand is a more reliable guide in commercial areas than the hand of regulators. Unfortunately, we are seeing the US retreat from the free market principles for which it is so well known. This desire to regulate market behavior flies in the face of the US deregulation experience, the undeniable conclusion of which has got to be that the market is ruthless with airlines that fail to meet customer expectations," said Tyler. This point is illustrated with three recent policy initiatives which seek to micromanage how airlines compete:
Requiring airlines to hold all reservations for 24 hours, which ties-up valuable inventory and is being applied extra-territorially to non-US airlines.
Requiring airlines to include all fees and taxes in the price of the ticket being advertised, when the same is not required of other travel products such as hotel rooms and cruises. Is the policy imperative to hide the heavy tax burden?
Considering forcing airlines to sell all of their products through global distribution systems (GDSs), although with a few keystrokes any consumer has access to every airline's available fares and attributes in every market.
Addressing the US tarmac delay rule, Tyler said "Nobody wants a delay. For passengers they are a great inconvenience. For airlines, they are a threat to their business. Costs increase when crew and aircraft are out of position. No airline wants to risk disappointing customers who have plenty of airline options. Fines won't stop bad weather, which is usually the instigating factor in most extended delays.
Infrastructure investments, on the other hand, could boost system capacity and efficiency. But policy-makers let the FAA re-authorization process, which included critical funding for the NextGen air traffic management system, run on for four years."
If regulators really want to reduce delays, Tyler offered two suggestions:
Ensure that every dollar paid by airline passengers for customs and immigration services is invested to provide officers and airport facilities commensurate with the rising levels of international travelers visiting the US. This will avoid aircraft sitting fully loaded at the gate for hours for lack of room in the immigration hall to unload passengers.
Ensure that revenue that is generated from airport fees and charges is used to improve airport facilities.
"Since no airline wants to risk a heavy fine for violating the tarmac rule, carriers are pre-emptively cancelling flights that face a risk of an extended delay. The Government Accountability Office has estimated that the number of flight cancellations increased by more than 5,000 since the rule took effect. Extended delays may have gone away but at a price to the economy," said Tyler.
Aviation's economic benefits permeate the economy. Travel and tourism are natural and well-known beneficiaries. Global connectivity provided by aviation impacts almost every business—not just travel and tourism, but health care, automotive and fashion among others. Tyler urged the formation of a broad coalition of the aviation supply chain and all businesses dependent on aviation's connectivity to deliver a strong message for a policy on aviation that includes reasonable taxation and competitiveness-enabling regulation. "Everybody wins with that…including the national economy," said Tyler.