Graham Lake steps down as CANSO Director General
CANSO has confirmed that Graham Lake has stepped down as its Director General with immediate effect…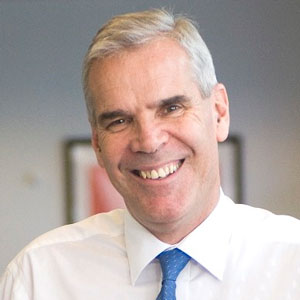 CANSO Director General Graham Lake
CANSO, the Civil Air Navigation Services Organisation, has confirmed that Graham Lake has stepped down as its Director General with immediate effect.
The announcement follows the association's Extraordinary General Meeting and CEO Conference in Amsterdam earlier this week, where more than 140 CANSO Member CEOs gathered to review, debate and formalise CANSO's plans for development.
In an open email letter, Mr Lake celebrated CANSO's recent achievements noting its "tremendous membership growth, progress with its standing committees (safety, operations and policy), real advances in the regions and progress towards the CANSO vision of a seamless ANS."
However, Mr Lake noted that there is still much to do as the association drives ahead, and the time had come to "turn the page of leadership, to bring new thoughts and energy to CANSO."
Mr Lake also stressed his intention to work with the CANSO Executive Committee to ensure a smooth transition.
CANSO Chairman Paul Riemens said: "Graham has made a tremendous contribution to CANSO. Under the Waypoint Strategy our membership has grown significantly; our global and regional activities are more streamlined and focused, and we are now well-recognised as the authoritative global voice on ATM issues. We are sorry to see Graham go, but we fully accept his decision and wish him the very best for future."
Mr Riemens added: "The Executive Committee's first responsibility is to the membership and to ensuring a seamless transition to a new Director General. We are now looking for a replacement and will appoint an interim manager to look after the association's day-to-day activities as quickly as possible."
Related organisations
Related people