CAA Statistics show passenger numbers up for first time in four years
UK airports handled 219 million passengers during 2011 according to figures published by the CAA…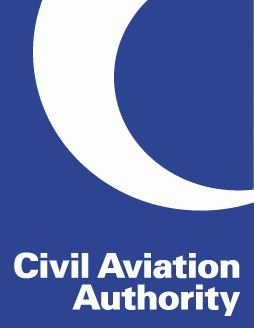 UK airports handled 219 million passengers during 2011 according to figures published today by the Civil Aviation Authority (CAA), an increase of 4.1% (8.6 million) on 2010.
The recovery comes on the back of three consecutive years of falling passenger numbers at UK airports, and left 2011 passenger numbers at the same level as 2004. During months where 2010 was unaffected by disruptive events, 2011 saw passenger numbers increase by 0.6% compared to those carried during 2010, suggesting that underlying growth was still relatively weak.
Commenting on the numbers, Iain Osborne, CAA Director of Regulatory Policy said: "The CAA's passenger statistics show that although the numbers of people using UK airports rose in 2011, once we take account of how tough 2010 was for aviation, that rise was very slight indeed. The outlook remains uncertain with serious risks for the UK and European economies. The aviation industry will once again be forced to work hard to maintain choice, value and high service standards, even during tough times."
Passenger numbers at London airports rose proportionately more than those at regional airports:
At the London airports – Heathrow, Gatwick, Stansted, Luton, London City and Southend – the increase was 5% to 134 million passengers. Heathrow handled 69 million passengers (an all time high), after growing 6%. Passenger numbers grew by 7% at Gatwick, 9% at Luton and 8% at London City. Only Stansted bucked this trend where passenger numbers fell by 3% to 18 million.
At the regional airports – those other than the London airports – traffic rose by 2.6% to 86 million passengers. Manchester, the largest regional airport, saw passenger numbers rise by 6% to 19 million. In general, larger regional airports grew more (in relative terms) than medium and smaller airports.
Destinations
The majority of UK airport passengers (130 million out of a total of 219 million) were bound for, or arriving from, geographical Europe – representing an increase of 6.4% from 2010. Within this, the largest absolute increase was in passengers travelling to and from Spain (up by 2.8 million, an increase of 10%), with the largest fall in passengers travelling to and from an individual European country was Turkey, where numbers fell by 4% (0.2 million).
There was a 6.2% (1.2 million) increase in passengers on flights to and from North America, to 20 million in 2011. Passengers travelling to and from the remaining international destinations (outside Europe and North America) totalled 30 million in 2011, a fall of 1.1% on 2010 that can be attributed to conflict in parts of North Africa and the Middle East.
In 2011, 20 million passengers took UK domestic flights, representing a slight fall (0.4%) on 2010.
Airlines
A continuing trend from previous years is the decline in passenger numbers on charter flights, a drop of 3% (0.6 million) to 22 million in 2011 compared with 2010. This contrasts with the increase of 5% in passenger numbers onboard scheduled flights.
56% (111 million) of scheduled passengers at UK airports travelled on UK airlines, 29% (55 million) travelled on other EU airlines, and 31 million on non-EU airlines. Between 2010 and 2011, scheduled passengers carried by UK airlines to and from the UK grew by 7.8% (8 million), whereas EU airlines carried 0.4% (0.2 million) more scheduled passengers. Non-EU airlines' scheduled passengers increased by 3.8% (1.0 million).
Flights and Cargo
During 2011, air transport movements (landings and take-offs of commercial aircraft) at UK airports totalled 2.0 million, an increase of 2.5% on 2010, but down 14% on the 2007 peak of 2.3m.
The total tonnage of freight and mail carried from UK airports in 2011 was 2.5 million tonnes, a fall of 0.5% on 2010.
Passenger types
Provisional data from the CAA's 2011 Passenger Survey, at the UK airports surveyed in both 2010 and 2011 (Heathrow, Gatwick, Stansted, Luton, Manchester, Birmingham and East Midlands), shows that outbound business passenger numbers grew by 9% whereas inbound Holiday passengers grew by only 1% compared to 2010. The UK outbound leisure market grew by 4% whereas inbound business passengers and passengers travelling to visit friends and relatives grew 5%.
Related organisations
Related people