Raymond Benjamin appointed Secretary General of ICAO for a second term
ICAO is pleased to announce that Raymond Benjamin has been appointed as Secretary General of the Organization…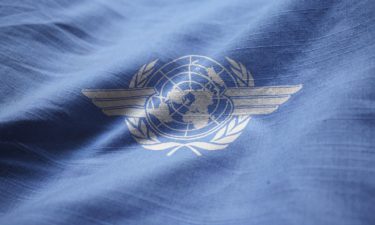 The Council of the International Civil Aviation Organization (ICAO) is pleased to announce that Raymond Benjamin (France) has been appointed as Secretary General of the Organization for a second three-year term, from 1 August 2012 to 31 July 2015.
Mr. Benjamin was first appointed to the position on 1 August 2009. During his first term, he sharpened the focus of the Organization to make it more prominent and effective in its leadership role as the global policy-setting forum for international civil aviation.
Key measures included realigning the work of the Organization around three strategic objectives (Safety; Security; and Environmental Protection and the Sustainable Development of Air Transport), introducing organizational changes to increase synergies and foster the development of global solutions to meet future challenges, consolidating and strengthening partnerships with stakeholders, and developing strategies to enhance the profile of ICAO.
During his first mandate, Mr. Benjamin showed an unfailing determination to ensure that a sustainable air transport system is in place for generations to come," said Roberto Kobeh González, President of the Council of ICAO. "I am, therefore, very pleased to confirm that ICAO and international civil aviation as a whole will continue to benefit from his judicious leadership for the next three years."
Mr. Benjamin's career in civil aviation spans more than 30 years. It includes 13 years as Executive Secretary of the European Civil Aviation Conference (ECAC) where he was responsible for the development of policy advice and strategic options to the President and to the 42 Member States of the Conference. Prior to joining ECAC, Mr. Benjamin was Chief of the Aviation Security Branch of the Air Transport Bureau of ICAO from 1989 to 1994. He also served as Air Transport Officer and Deputy Secretary of ECAC from 1982 to 1989 and held various positions in the Civil Aviation Administration of France from 1973 to 1982
Related organisations
Related people