Inverness Airport voted top UK airport in Scotland in Wanderlust Travel Awards
Inverness Airport has been voted best Scottish Airport in the Top UK Airport…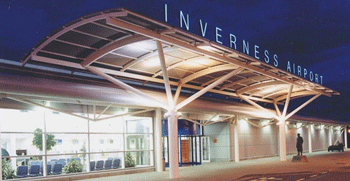 Inverness Airport has been voted best Scottish Airport in the Top UK Airport category of the Wanderlust Travel Awards, scoring 77% overall and coming fifth in the UK.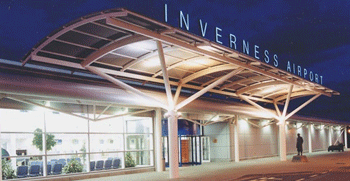 The awards, which aim to identify the best in travel, invited readers and users of Wanderlust (online forum and magazine for adventurous and authentic travel) to vote both high and low experiences throughout the world. Categories included:
Top Country
Top Emerging Destination
Top City
Top Tour Operator
Top Guidebook Series
Top TV/Radio Programme
Top Airline
Top UK Airport
Top Worldwide Airport
Top Equipment Brand
Top Website
Graeme Bell, Inverness Airport Manager comments, "This is a fantastic achievement for Inverness Airport and is testament to the hard work and dedication of our staff who work so hard to ensure passengers have the best possible experience when they visit. We also have done exceptionally well to come ahead of Edinburgh Airport which ranked overall seventh and scored 76.89%.
"We are dedicated to our consistently high service provision which was also highlighted in January when we won a Which? poll that identified Inverness as best small Scottish Airport. We are consistent in our efforts towards bettering our services wherever we can and are proud to hold hospitality assured accreditation for our eighth year, as well as gaining premier status due to continuous improvement. To top it all off, we are also Loo of the year award winners in the national airport category for the 3rd year running! I would like to extend my congratulations to all involved here at Inverness and encourage everyone to keep up the good work as one of the best travel destinations in the UK."
For more information on the Wanderlust Travel Awards visit www.wanderlust.co.uk