Divers, sonar and drones join the search for the Lion Air black box
Following the crash of the Lion Air plane into the sea north of Jakarta, search efforts for missing passengers and flight information contained on the black box, continue.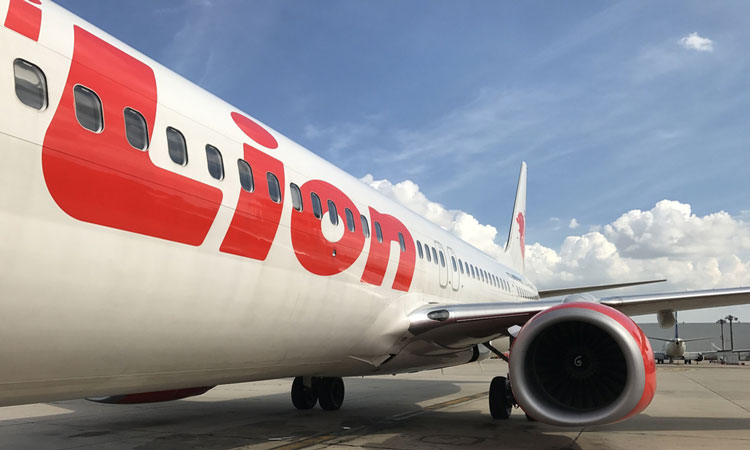 On the 29th October, a plane crashed into the sea, north of Jakarta, belonging to the domestic Indonesian airline, Lion Air. 
From the information available on Flightradar24.com, the plane took off from Jakarta at 23:20 UTC, on its way Pangkal Pinang, and the last data received by air traffic control from the aircraft  was 11 minutes later at 23:31 UTC. Reports have said that the plane requested to return to Jakarta, but there is little certainty surrounding this. 
Boeing, the company who manufacture the planes have released a statement, which said: "Boeing is providing technical assistance at the request and under the direction of government authorities investigating the accident. In accordance with international protocol, all inquiries about this accident investigation must be directed to the investigating authority in charge, the National Transportation Safety Committee of Indonesia." 
The search of the surrounding area continues as teams are now using sonar and drones to canvas the site, in the hope of finding more information as to the cause of the disaster and all of the passengers on board. The National Search and Rescue Agency in Indonesia released a statement detailing the efforts being made to recover debris from the crash. They have described the different types of ships involved in the efforts, with the different sonar they are using. Moreover, they have deployed special divers to canvas the area. 
Today, 31st October 2018, Lion Air have said: "Evacuation efforts of all JT-610 passengers, crew and aircraft that had an accident in Karawang, West Java continued to be carried out." Meanwhile, Lion Air has opened a crisis centre give assistance to the families of the disaster.
There have been a growing number of fatalities, as it currently stands there have been 48 bodies recovered from the disaster. Yusuf Latif, an official searcher of the disaster, has said that it would be a miracle if any survivors were found from this tragedy. 
The BBC have reported that the plane fell into waters that are roughly 30 meters deep, north-east of Jakarta. There is a hope among investigators that they will find the main fuselage.  It is hoped that the recovery of the black box will provide information as to the cause of this tragedy. 
It has been suggested that the plane had experienced technical difficulties prior to the flights. Lion Air Chief Executive, Edward Sirait commented that the plane had had an unspecified "technical issue" when flying from Denpasar in Bali to Jakarta, but he said it had been "resolved" prior to the flight in question. He said: "If the plane was broken, it would have been impossible to clear the plane to fly from Denpasar. When we received the flight crew's report, we immediately fixed the problem."