Port of Seattle reveals Central Terminal renovation project advances
The Port of Seattle has revealed updates to the Central Terminal renovation currently underway in the heart of Seattle-Tacoma International Airport.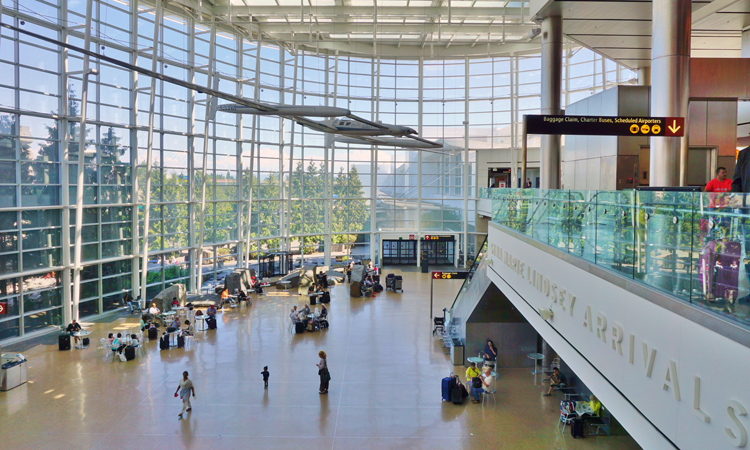 The nearly $17 million renovation is an investment by the Port to better serve passengers by adding 10,000 square feet of dining and seating space along with ADA accessibility improvements. The new Central Terminal configuration partially re-opens by spring 2019 and debuts a modern design aesthetic, new moveable, family-friendly seating configurations, a live performance stage and charging stations.
Five restaurants will open on the south side of the Central Terminal by spring 2019, including: Pei Wei Asian Diner, a fast-casual restaurant that honours Asian culinary tradition by wok-searing; Lucky Louie, a Northwest-inspired quick-serve seafood concept by Seattle celebrity chef Kathy Casey; Pallino's, a local fast-casual Italian-American eatery; Evergreens, serving up gourmet build-your-own salads, wraps, and grain bowls to-go; and Koi Shi Sushi Bento with made to order Japanese delicacies.
The Port also announced two brand-new restaurants, The Mariners Homeplate & Dugout Bar plus Salty's at the SEA and BrewTop Social, which will open by summer 2020 when the Port completes construction of elevators and stairs to reach new mezzanine dining levels on the north and south sides. Both are two-level concepts that celebrate the Pacific Northwest with mezzanine level access offering incredible, expanded views of the airfield.
"From amazing views to Pacific Northwest menus, our renovated Central Terminal takes the passenger experience to the next level," said Lance Lyttle, Managing Director of Sea-Tac Airport. "We are thrilled that our new Central Terminal will offer passengers a high-quality and memorable experience you can't get anywhere except at Sea-Tac Airport."