Smartphone upsurge at Beijing International Airport
The numbers of passengers at Beijing International Airport carrying smartphones has more than doubled in the last year…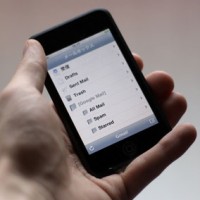 The numbers of passengers at Beijing International Airport carrying smartphones has more than doubled in the last year, according to a new survey which shows that the smartphone is now fuelling the rapid adoption of passenger self-service at this important global hub.
In 2010, 20% of Beijing survey respondents were carrying a smartphone while 71% had an ordinary mobile phone. The 2011 SITA/Air Transport World Passenger Self-Service Survey found that 44% were carrying smartphones with 50% carrying a regular mobile phone; and 92% of survey respondents would access a free airport WiFi network with 8% willing to pay for it.
The rising influence of the smartphone is a key finding from the 6th annual SITA/ Air Transport World Passenger Self-Service Survey carried out with a representative sample of the 283.5 million passengers who pass through six of the world's leading airport hubs including Abu Dhabi International Airport, Beijing International Airport; Frankfurt International Airport; Hartsfield-Jackson, Atlanta; Chhatrapati Shivaji International Airport, Mumbai; and São Paulo Guarulhos International Airport.
Beijing passengers wanted access to the following trip-related information from their smartphones: gate changes, flight delays and boarding status, 67%; time to reach departure gate, 32%; wait times at security, 28%; location of nearest lounge, 18%; and information on airport parking, 21%. At Beijing, 18% would be willing to pay for such services.
Overall, 34% of passengers already receive SMS notifications of flight information, and 51% of frequent flyers (ten or more trips per year) have signed up for this service. Notably 32% of those interviewed at Beijing were interested in shopping deals, well above the global average of 19%.
Use of self-service channels continues to grow with the following percentages of passengers interviewed at Beijing using self-service frequently or occasionally: kiosk check-in, 72%; online check-in, 56%; self-boarding, 34%; and mobile check-in, 22%.
David Fu, SITA Director for China, said: "It is clear from this survey that the smartphone is leading to an increasing level of sophistication in the Chinese traveller's use of self-service functionality. We have seen a slight decline in the percentage of passengers with bags using counter check-in and there is a clear demand for self-service across a range of bag management options. Another interesting feature of this survey is the increasing popularity of airline websites for non-air offers."
The survey found a significant interest in new self-service options with self-boarding the most popular, 63%; self-service bag drop, 55%; tracking of bag location from a mobile device, 52%; tagging own bag, 56%; reporting a missing bag from a kiosk, 49%; and transfer kiosks, 49%.
The survey found that 51% of those who booked online used the airline website. This provides a clear opportunity for airlines to be competitive on non-air offers. Currently, passengers use airline websites to: modify a reservation, 50%; purchase preferred seating, 31%; book a hotel room, 25%; hire a car, 9%; book a vacation, 10%; buy products and gifts, 9%; and purchase additional transport, 13%.