SITA delivers real-time scheduling for 2,500 Oman Air staff
Oman Air announced the adoption of SITA's resource management solution…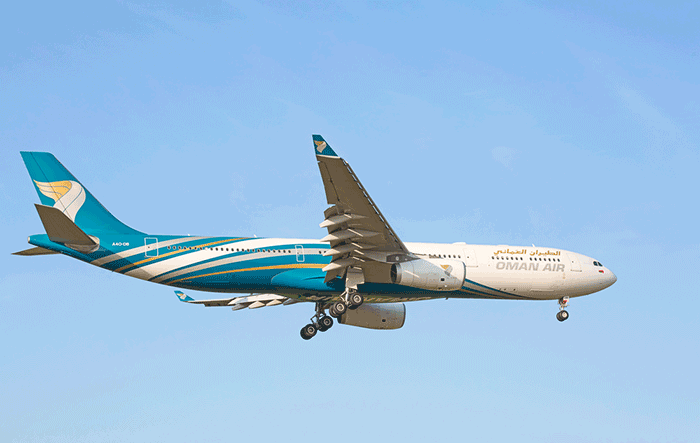 Oman Air today announced the adoption of SITA's resource management solution for planning, rostering, management and real-time scheduling of work tasks for its 2,500 employees at Muscat International Airport.
The new system allows tasks to be communicated to work crews using mobile communications and captures operational status and billing information in real-time. Implementation of the system will be completed early in 2012 and the agreement extends for five years.
This is SITA's first deployment of the solution in the Middle East since WorkBridge A/S, an air transport industry leader in the field of mobile resource management solutions, became part of its airport solutions division in 2010. The resource management system is now an integral part of SITA's overarching next-generation Airport Management Solution which is focused on pro-active, real-time control of airport operations.
Don Hunter, Oman Air's Chief Officer, Airport Operations, said: "SITA's sophisticated resource management solution will help Oman Air to optimize all ground operations and lead to a significant increase in productivity. We will be able to establish new ways of working while improving aircraft turnaround time with automated work scheduling capability and direct communication to ground crews using mobile devices.
"It will help us to validate the effectiveness of our flight schedules and calculate accurate costs for all our ground operations. The quality of decision support and operational transparency will also greatly improve our ability to handle any disruptions."
Hani El Assaad, SITA Regional Vice-President, Middle East and North Africa, said: "SITA's resource management solution is ideal for a dispersed work-force at a large site like Muscat International Airport. Most airport employees do not work from a fixed location anymore so real-time, pro-active planning and rostering is essential to be effective."
Related airlines
Related organisations
Related people