ICAO and EASA come together to support aviation in South East Asia
ICAO, the European Union and South East Asia are working together for cheaper, safer and more sustainable aviation.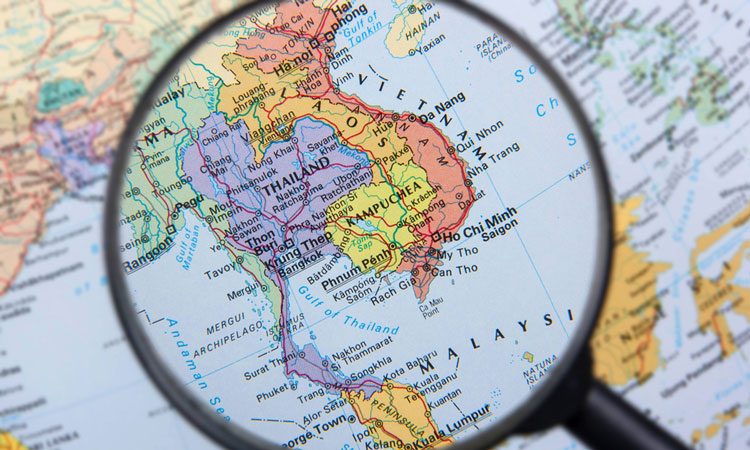 Cheaper, safer and more environmentally sustainable aviation with less delays will be enabled by the ASEAN Single Aviation Market and Seamless ASEAN Sky. Challenges and opportunities were discussed at the first ICAO-EASA forum on Civil Aviation in South East Asia. 
For the first time, the UN International Civil Aviation Organisation (ICAO) and the European Aviation Safety Agency (EASA) joined forces to bring together South East Asian aviation stakeholders and discuss the future of air transport in the South East Asian region.
Patrick Ky, Executive Director of EASA, said: "Development of the Seamless ASEAN Sky together with the ASEAN Single Aviation Market is a must. It will soon become irrelevant how many passengers the airlines carry, aircraft are bought or freedoms of the air are agreed – if the air traffic management system cannot handle the demand, the only thing that is created is delays."
ICAO Secretary General, Dr. Fang Liu, commented: "Besides the forecast growth here, many South East Asia governments will be confronted by a rapidly evolving sectoral environment in terms of technologies, operations, and business models. But as operations here continue to grow, and States continue to prosper from that growth, it is imperative that we continue to work continuously and cooperatively toward our shared objectives."
Travel to, from, and within South East Asia is projected to grow at an average 6.6 per cent annually over the next 20 years as passenger demand is stimulated by low cost carriers with expanding routes. The civil aviation authorities of South East Asia are facing increased air traffic despite continued major infrastructure limitations, leading to enhanced requirements for safety and the need to oversee and efficiently operate aviation facilities and services.
The ASEAN Single Aviation Market and Seamless ASEAN Sky therefore bring both opportunities and challenges – for example the region's airports and air traffic management (ATM) systems need to cope with the ensuing traffic growth.
Since regional cooperation is essential, both ICAO and EASA implement a number of aviation safety programmes, allowing for the integration and harmonisation of rules and standards in safety, air traffic management, and climate change reduction from airline emissions. 
The forum also discussed climate change, which has prompted ICAO to advance environmental standards for civil aviation without disrupting traffic growth, and the advanced digitalisation of aviation data to raise efficiency and safety whilst also enhancing commercial value. Other critical issues were also debated, such as cyber-crime which is also extending to civil aviation and threatens to disrupt communications, and other critical elements of airlines and ATM. Data mining and analysis, shared cyber-security, and other counter measures to cyber threats are however building resilience to this.
The forum concluded with a wide range of recommendations for further development of the ASEAN Single Aviation Market, Seamless ASEAN Sky and other thematic challenges in civil aviation. These recommendations can then be considered by the South East Asian states, their partners and the aviation cooperation programmes in the region.