SpiceJet airlines first in India to use BioJet fuel made from Jatropha crop
BioJet fuel reduces carbon emissions and enhances fuel efficiency and puts SpiceJet well ahead of IATA's target for 2025.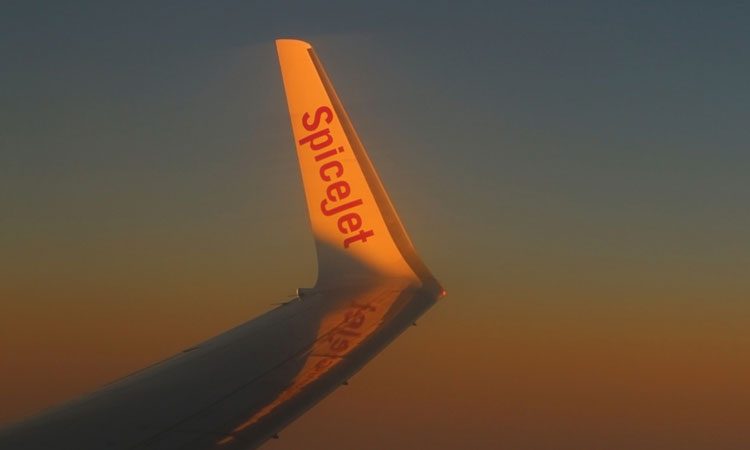 SpiceJet have recently conducted India's first-ever BioJet fuel-powered flight. The airline successfully carried out the flight on the Dehradun-Delhi route using its Bombardier Q400 aircraft.
SpiceJet is the only airline in India to explore aerial operations powered by BioJet fuel and intends to undertake operations using a blend of 75 per cent of aviation turbine fuel (ATF) and 25 per cent of BioJet fuel, which has the potential of reducing carbon footprint by 15 per cent.
Made from Jatropha crop, the fuel has been developed by the CSIR-Indian Institute of Petroleum (IIP), one of the constituent laboratories of the Council for Scientific and Industrial Research based in Dehradun. The BioJet fuel has been recognised by American Standard Testing Method (ASTM) and meets the specification standards of Pratt & Whitney and Bombardier for commercial application in aircraft.
Ajay Singh, Chairman and Managing Director, SpiceJet said: "SpiceJet is delighted to operate the first BioJet fuel flight in India. This fuel is low cost and helps in significantly reducing carbon emissions. It has the potential to reduce our dependence on traditional Aviation Fuel by up to 50 per cent on every flight and bring down fares. India is the fastest growing aviation market in the world today and it is our responsibility to grow using clean and sustainable technologies."
SpiceJet has always been in the forefront in practising initiatives that can lead to more green miles. These include plantations drives, solar power projects, distribution of seed cards, Clean Ganga Fund, installing roof top solar panels in Majuli to provide a complete village with clean power and many more.
In 2017, SpiceJet placed an order for 205 Boeing 737 Max aircraft. The fuel-efficient Max planes are expected to reduce fuel consumption by about 15 per cent.
The advanced technology winglet in these aircraft helps reduce the drag and further enhances fuel efficiency. Besides, the new Max fleet will leave 40 per cent lesser noise footprint. Complete induction of Max fleet with lightweight titanium seats will bring in savings of 22,000 tonnes of fuel each year. With these initiatives SpiceJet will be much ahead of the IATA target of 2020 and 2025.
The airline has also initiated new food packaging which will go a long way in reducing the dependence on plastic and therefore will promote a culture of recycling. Strategic use of trays will be used in place of the current packaging. These trays are reusable and also recyclable, which makes them extremely environmentally-friendly.
According to IATA, the aviation industry contributes to 2 per cent of the total greenhouse gas emissions in the world which will rise as the aviation industry is expanding and has set ambitious targets to mitigate carbon emissions from air transport – an average improvement in fuel efficiency of 1.5 per cent per year from 2009 to 2020, a cap on net aviation carbon emissions from 2020 (carbon-neutral growth) and a reduction in net aviation carbon emissions of 50 per cent by 2050, relative to 2005 levels. IATA has also set out a target for one billion passengers to fly on aircraft using a mix of clean energy and fossil fuels by 2025.