Airport stand equipment market value expected to reach US$1.6 billion
With growing tourism in North America, the number of passengers has increased, meaning that the need for airport stand equipment has never been higher.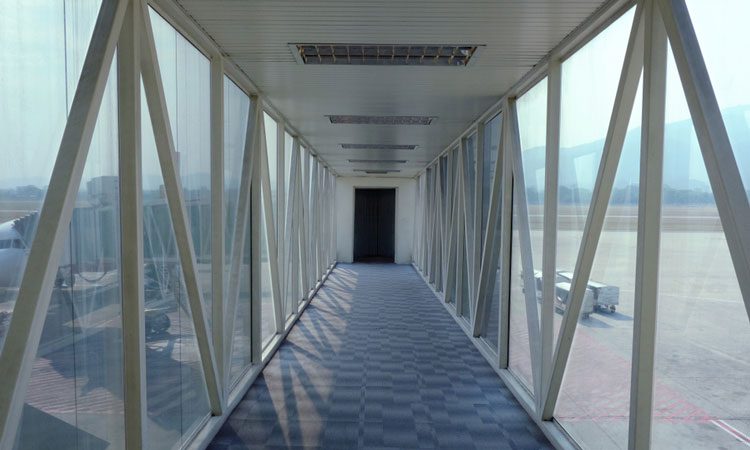 The airport stands equipment market was valued at US$1.1 billion in 2017, and is projected to reach US$1.6 billion by 2025, growing at a CAGR of five per cent from 2018 to 2025.
A spokesperson for Esticast Research and Consulting said: "A continuously increasing demand for the operational efficacy of airports and rising number of air passengers have emerged out as the major catalysts for advanced infrastructure within the aviation industry, hence boosting the market for aircraft stand equipment." 
Boarding bridges are one of the most crucial components of airport ground systems, which is responsible for the successful and safe passenger movements without any kind of exposure to the outer elements.
In the current scenario, boarding bridges are being manufactured in a highly customised manner so as to serve various requirements depending upon the height, fuelling position and type of aircraft. Some of the most prominent types of boarding bridges include, nose loader bridges, T-bridge, apron drive bridges, commuter bridges and many more. 
The demand of boarding bridges is directly proportional to the frequency of flights and intensity of passenger traffic. As per the statistics revealed by International Air Transport Association (IATA), the total number of air trips have witnessed a considerable increment of nearly seven per cent during the time period of 2016-2017.
The rising passenger traffic has led various airports to expand their terminals, in order to accommodate a large number of passengers. This eventually has increased the number of boarding bridges within the airports. However, higher costs involved in the maintenance of passenger boarding bridges, as compared to the conventional boarding stairs can act as a major restraint for the growth of the very segment.
The rapid growth of tourism within North American countries has led to a hike in the number of air passengers. As per the statistics revealed by U.S. Bureau of Transportation, both U.S. airlines and foreign airlines serving the United States carried an all-time high of 965.0 million scheduled service passengers in 2017, which was 3.4 per cent more than 2016 figure.
The North America airport stand equipment market accounted for nearly a third of the global revenue in 2017. However, the Asia Pacific market is expected to grow with the fastest CAGR in the near future. Countries such as India and China would contribute substantially in the growth of Asia-Pacific market owing to high population, growth, increasing tourism, rising disposable income of urban people and improving airport infrastructure. As per IATA, the Asia-Pacific region depicted an annual demand growth of 9.4 per cent, compared to 2016, driven by robust regional economic expansion and an increase in route options for travellers.
Related topics
Related regions