Construction of Beijing New Airport discussed as completion date looms
The meeting, including ATM and Transport Working Group, reviewed recent work progress and put in place the work plans for the next phase.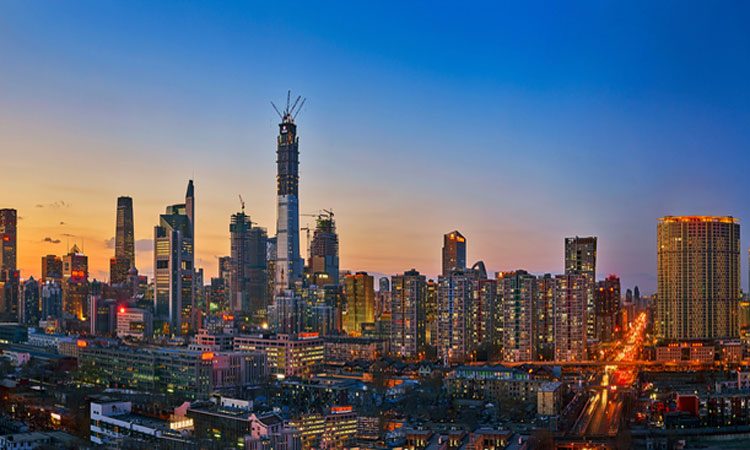 CAAC Deputy Administrator Wang Zhiqing emphasised that the Working Group should enhance its sense of urgency to speed up the overall progress in key tasks, and strengthen leadership to enhance accountability and to ensure all projects will be completed as scheduled.
Wang Zhiqing pointed out that since April 2018 when the first meeting of the ATM and Transport Working Group was held, all units concerned have been earnestly carrying out their tasks and making relentless efforts in accordance to the requirements proposed during the meeting, which was to target the key problems, ensure the timely achievement of major milestones, and oversee the fulfilment of responsibilities.
As there is less than one year left before the completion of Beijing New Airport, it's imperative for the Working Group to heighten its sense of urgency to achieve coordinated progress in key tasks.
For resource allocation work such as slot allocation, positioning flights operation and traffic rights arrangement, a certain amount of time should be set aside to deepen the work, solicit opinions and make coordination.
For technical work such as capacity evaluation and flight procedures design, the process should be sped up and close connection should be forged. It is necessary to further strengthen organisation and leadership and assign accountability to ensure that all work will be completed on time.
The Department of Transport of CAAC should take up the responsibility, play the role as an organiser and coordinator to strengthen supervision and have a comprehensive knowledge of the whole picture. The persons in charge of various tasks should accelerate the pace and align ferrying plans with slot plans. Relevant departments of CAAC should take the initiative to create favourable conditions for the solution of problems.
During the meeting, CAAC North Regional Administration, Beijing New Airport Construction Command Headquarters, and North China Air Traffic Management Bureau (ATMB) respectively delivered a report on the progress of key tasks and raised the issues that need to resolved through coordination.
The Department of Transport of CAAC and the Office of Air Traffic Regulation were respectively briefed on an allocation plan for the air traffic rights and slot resource at the two airports in Beijing.
It is known that the Administrative Measures on International Traffic Rights Resource Allocation and Use, and the Policy on the Allocation of International Air Traffic Rights for the Two Airport Operation in Beijing were already issued. The airspace planning scheme for the terminal area of Beijing New Airport was already approved and the section planning within the terminal area was basically completed.
A series of policy documents were being developed, including the Four-Year Ferrying and Development Plan for Beijing New Airport, Incentive Plan on Aviation Service Fees Charged by Beijing New Airport, and the Regulations on Flight Slots at Beijing New Airport.