Metropolitan Nashville Airport Authority adds new Air Service Development Manager
Posted: 22 November 2011 | Metropolitan Nashville Airport Authority (MNAA) | No comments yet
The MNAA recently hired Trudy Carson as Air Service Development Manager…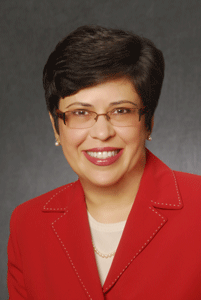 Trudy Carson, Air Service Development Manager, MNAA
The Metropolitan Nashville Airport Authority (MNAA) recently hired Trudy Carson as air service development manager. Carson joined the MNAA team in October from Tampa International Airport, where she was the director of air service development.
"We are excited to have added a highly qualified candidate to the MNAA team," said Raul Regalado, president and CEO of the MNAA. "The functions of her role as air service development manager are crucial to the success of Nashville International Airport and John C. Tune Airport. I know Trudy will also help provide a great Nashville Airports Experience to our passengers, business partners and employees."
Trudy Carson
Carson has more than 17 years of experience in the airport service and marketing industry. She joins the MNAA after working 14 years with Tampa International Airport. In her new role, Carson will help attract new airlines and air service, as well as retain current service, to Nashville International Airport. She has a Master of Business Administration degree in finance and marketing from Xavier University in Ohio and a Bachelor of Arts degree from Indiana University. Originally from El Salvador, Carson is fluent in Spanish and German. In 2009, she served as the chairwoman for the International Air Service Committee of the Airports Council International.
Related organisations
Related people