SafeSkys celebrates 25 years of defending aircraft from bird strikes
Quarter of a century milestone reached as company looks overseas for expansion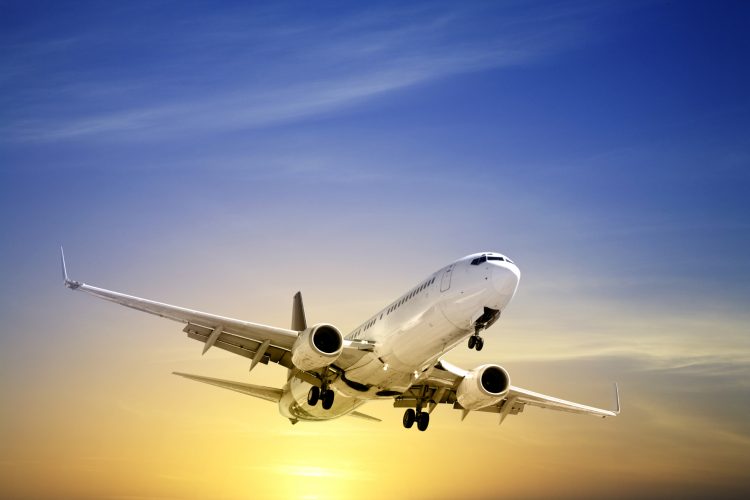 SafeSkys, part of leading global aviation company, Air Partner, is celebrating its 25th year of industry-leading wildlife hazard management.
The brainchild of aviation specialist Richard Barber, SafeSkys began operating out of the kitchen of his home in High Wycombe, just 30 miles from London.
Founded to offer a better service than that being offered by existing companies, SafeSkys sought to more effectively limit the danger to commercial and private aircraft of bird and wildlife strikes, which can have a catastrophic effect, endangering passengers and aircraft crew.
According to statistics from the Civil Aviation Authority (CAA), there were 1,835 confirmed bird strikes by aircraft in the UK in 2016. This threat is expected to increase as the number of commercial aircraft operating in the world is set to double in the next 20 years, making British skies even more crowded.
Since then, SafeSkys has grown from a staff of two to 84, becoming one of the world's top wildlife hazard management companies, winning major contracts throughout the UK and around the world.
It has become the leading provider of environmental and Air Traffic Control (ATC) services to UK and international airports. In September 2017 the company became part of leading aviation services company, Air Partner, as part of a multi-million-pound deal, to secure its future growth.
Mark Briffa, Air Partner's CEO, said: "For 25 years SafeSkys has been making a real difference keeping our skies safer and ensuring millions of airline passengers can fly without fear of bird strikes or other wildlife endangering their flights.
"Our hard working and dedicated staff have decades of experience, offering the highest of professional standards in airports around the world. We are rightly proud
our hard-working and dedicated colleagues have helped us reach this momentous 25th milestone.
"However, we are not resting on our laurels. Our research and development continues as we look to create new industry-leading safety technology to keep aircraft and birds flying safely in the years to come."
Richard Barber, SafeSky's founder, said: "I was always ambitious to make SafeSkys one of the world's leading wildlife hazard management providers and was determined to offer the industry a real alternative.
"It's been very gratifying to see all our hard work pay off and our expertise fully recognised in the aviation industry. Being part of Air Partner means we can continue to grow the business with the firm backing of one of the world's leading aviation companies."
SafeSkys' highly-specialised bird control and wildlife management division is busier than ever as airport's face the challenge to keeping growing numbers of aircraft in the sky safe from bird strikes.
The company's experts carry out detailed wildlife risk assessments at each airport they work with before offering the best and most affordable solutions to tackle the issue.
They also are able to train up airport staff in the latest techniques and wildlife management methods. SafeSkys has worked with Exeter Airport for 14 years and services and maintains the only Avian Radar, designed to monitor bird migration, in the UK, based in Scotland since 2002.
As the company has grown so has its reach; providing wildlife hazard management personnel at over 80 airports around the world. SafeSkys is now also the main provider of wildlife hazard management services to the Royal Air Force (RAF), having provided expert advice to every UK RAF airfield.
As a recognised European Air Navigation Service Provider (ANSP), SafeSkys also has full legal authority to manage air traffic for both civil and military clients. Its first contracts in1995 saw it providing ATC services to BAe Woodford and Sheffield Airport.
Since then it has taken on a complete ANSP role for numerous airports and become a leading supplier of ATC services. It provides highly-trained staff and navigational aid (NAVAID) maintenance engineers for a growing number of civil and military airports on a short and long-term basis around the world.
Conservation has also been a large part of SafeSkys' focus. Thanks to their expertise in protecting wildlife, they played a part working with the Royal Society for the Protection of Birds, in the recent re-introduction of White Sea Eagles in Scotland, for the first time in nearly 200 years.
Overseas, SafeSky's fortunes have taken off to provide training and consultancy on how to manage the hazard's posed by wildlife and birds to airports from as far afield as Bulgaria, China, Gibraltar, Israel, Jamaica and the Maldives.
Top facts about SafeSkys:
SafeSkys has won six major Flight Safety Awards awarded by the Royal Air Force (RAF)
Following the 9/11 terror attacks in the US, the RAF issued an emergency request to SafeSkys to ensure RAF Coningsby had immediate round-the-clock operational capability to guard against possible external threats to the UK. SafeSkys received an RAF commendation for their response.
SafeSkys has trained specialist Wildlife Control Operators at Beijing Airport in China
SafeSkys worked with the Royal Society for the Protection of Birds to protect the endangered Sea Eagle nesting at RAF Leuchars and still records their sightings
SafeSkys has maintained the Goose Radar at for the former RAF Kinloss base, since 2002, and is the UK's only radar system to just detect the movement of Geese
SafeSkys provided wildlife consultancy at Norman Stanley Airport, Kingston, Jamaica, over the threat posed by crocodiles and crabs
The RAF's fast jet pilots have been trained in specialist Sea and Land Survival courses at RAF Valley in Anglesey, Wales, where Prince William, the Duke of Cambridge, was once posted
SafeSkys expert Air Traffic Control Staff have controlled the Red Arrows during their amazing aerobatic displays.
For more information on SafeSkys and Air Partner please visit www.airpartner.com
Related topics
Related organisations