The commodity of individual lamp control – moving ILCMS out of the niche
ILCMS will grow to become a self-evident commodity for visual guidance in modern ground traffic management systems…

There are several systems of individual lamp control on the market, using different technologies and system configurations of lights and control elements. The main application up to now has been to monitor the actual lamp status and to switch logical blocks of lights or Runway Guard Lights (RGL) in one electrical circuit.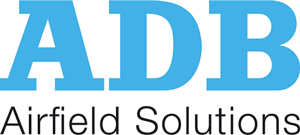 But ILCMS can do more and will soon move out of its current niche, growing to become a self-evident commodity for visual guidance in modern ground traffic management systems on airfields.
Transparent control and monitoring
More and more airports are deciding to add individual control and monitoring systems (ILCMS) to their airfield lighting equipment. There are two major fields of application; one is the important safety feature of continuous monitoring of each individual lamp status, especially for earliest determination of adjacent lamp defects in low visibility conditions as required by ICAO.
A light fixture is 'non serviceable', and according to ICAO, is regarded as so if the fixture is producing less than 50 per cent light output. State of the art determination of this 'self check' of light output is done by monitoring the electrical performance. Whilst a burnt tungsten halogen lamp filament results in a fully open secondary side, the electronic pcb and processor software inside an LED light fixture needs a more sophisticated self-analysis and a switching device for autonomous galvanic separation in case of a defect.
Basic ILCM systems will report an open circuit on the secondary side only. The communication in such cases is strictly limited to a minimum of binary commands and feedback status messages. Advanced ILCMS systems can do more, enhancing transparency and safety. Voltage and current in the secondary circuit are constantly measured, enabling these ILCMS and lighting solutions to distinguish under certain conditions between light status and external defects such as a short circuit or earth fault.
In case of relamping or fixture replacement, maintenance teams expect a user friendly, service procedure and 'transparent' visualisation of a system status. Service-oriented airfield lighting products and systems suppliers care for their customer's need, providing user friendly systems and offering classroom and site training.
Visual guidance – not only in complex airports
The second major application of ILCMS is the dynamic switching of logical segments of taxiway centerline and stop bar lights. In combination with pre-defined or preferably dynamic routing, modern ground traffic management operational procedures can be achieved for visual guidance of each aircraft on the entire maneuvering area by means of 'Follow-the-Greens' operation of centerline lights. This application has up to now been installed in complex and busy airports. The latest technological innovations can address up to 15,000 light fixtures on the airside with high signal transmission rates, highest reliability, using advanced OFDM communication and network management technologies and sophisticated redundancy concepts.
On the other hand, these product and system features also allow for local solutions exactly to responding to the requests of smaller airports which do not have a full coverage of surveillance systems such as ground radar and M-LAT. Using power line communication as a field bus and a combination of visual guidance, local sensors for partial surveillance at holding positions and visual warnings through flashing lights in case of unintended overrun or route deviation, can easily be identified with the minimum of infrastructure works. All components are powered via the lighting circuit and communicate via ILCMS.
Standardisation required
Due to a lack of standards, the system integration of constant current regulators, isolation transformers, lamp fault detection, with or without ILCMS, and the meanwhile fully established LED lighting technology in many cases cannot be different with components of different manufacturers. Whilst individual specialisation through dedicated product features shall remain and characterises a healthy and competitive market, it is now time to develop a common sense of airports and the supplying industry in favor of mutually agreed standards.
Though thousands of individually controlled light fixtures have been installed and are in operation worldwide, this is still only a small percentage of all light fixtures. More and more airfield lighting with ILCMS has become established and understood as means of active, safe and economic visual guidance, coping with the needs of airfield ground traffic, today and for tomorrow.