Nuance Australia appoints Victoria McClenaughan as Director of Airport Operations at Sydney
Posted: 2 November 2011 | The Nuance Group | 1 comment
Nuance Australia has appointed Victoria McClenaughan…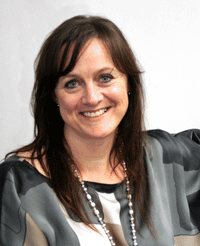 Victoria McClenaughan, Director of Airport Operations, Sydney Airport
Nuance Australia has appointed Victoria McClenaughan as Director of Airport Operations at Sydney Airport. McClenaughan, who has held several management roles within Nuance Australia, most recently as Director of Human Resources, takes over from Ivo Favotto, who recently left the company to pursue other interests.
This new role marks a return to Sydney Airport for McClenaughan, who joined Nuance in 2007 as General Manager of the company's retail business at Terminal C. She brings two decades of dedicated retail experience to the job, having previously worked for the Steinhoff Group – an international furniture retail, wholesale and manufacturing business – where she held a number of positions, including National Retail Administration Manager, Group Compliance & Risk Manager and General Manager of the company's flagship 'Freedom' store in Sydney.
Commenting on McClenaughan's appointment, Derek Larsen, CEO, Nuance Australia, said: "Victoria brings an enormous amount of experience, insight and expertise to our team. She has an impressive retail pedigree that is perfectly suited to managing our expansive operation at Sydney, and has already made a significant contribution to our operation since joining Nuance five years ago."
"I would also like to take this opportunity to thank Ivo for his efforts and commitment to our Australian business, and wish him the very best for the future," added Larsen.
Last year, Nuance launched its largest duty free store to date, some 4,000 square metres of retail space at Sydney Airport's new Departures Precinct in Terminal 1. The company further boosted its presence in Australia, opening a new walk-through departure store of 2,500 square metres at Melbourne. It addition to these retail operations, Nuance also runs airport stores at Brisbane, Cairns and Perth, as well as a consular outlet store in Canberra.