inter airport China 2018
inter airport China is one of the leading series of airport exhibitions series that includes inter airport Europe and inter airport South East Asia…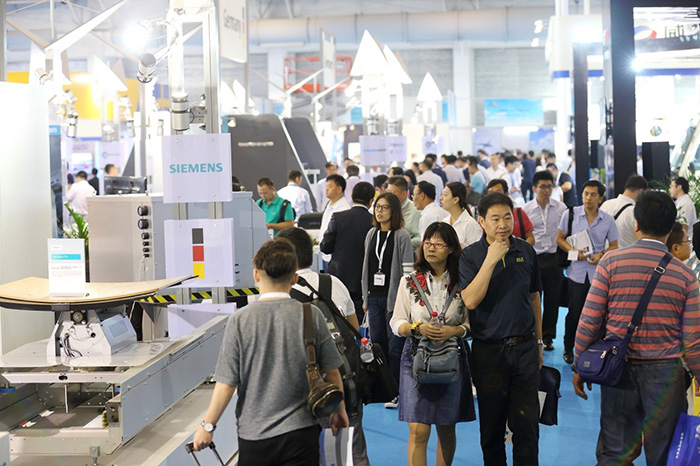 inter airport China takes place on 5-7 September 2018 at China International Center, Beijing, China. As China's largest and most influential trade show in the field of airport construction, inter airport China is also an international event creating opportunities for in-depth cooperation and exchanges between buyers and sellers of airport industry, accelerating construction and boosting innovation-driven development. Over the past 15 years, inter airport China has been successfully held seven times. Hundreds of enterprises and tens of thousands of visitors have witnessed the rapid development of China's civil airport business.
The inter airport China 2016 made several breakthroughs with unprecedented exhibition area, exhibit quantity, visitor origin and number of visitors and VIP buyers. More than 100 airport equipment manufacturers and brands from 13 countries and regions participated in the event, with a total exhibition area around 10,000m2. Visitors were from all aspect of the airport industry, including China's large airlines and the top 35 airports. Highlights:
1. Related conferences, forums and seminars will be held during the exhibition in order to attract more experts and scholars from the leading airports, airlines, airport construction organisations,research and design institutes in China.
2. Through the enthusiastic communication in the seminar hall, the exhibitors not only showed the latest product service idea, but also won the applause and recognition of the audience with advanced technology solutions.
3. Special purpose vehicles were exhibited outdoors, the exhibition directly showcase the operators of new reconstructed and expanded airports cutting-edge products and helped them learn about the future of "smart" airport transport.
From 5-7 September 2018, inter airport China, the 8th International Exhibition for Airport Equipment, Technology, Design and Services in China will take place at the China International Exhibition Center in Beijing. At the show, in addition to a variety of cutting-edge technologies, advanced equipment and systems and excellent airport service ideas, you will communicate with a large number of leaders and professional visitors from China's major airports and airlines, as well as those engaged in airport-related work at home and abroad.
There will be a series of activities, including Forums, Technical Seminars, Conferences, Training Courses, Product Showcase, Airport Visits, etc held in conjunction during the 3 days exhibition. Exhibitors of the event are able meet industry experts and leaders, build the relationship, form the cooperation, increase marketing exposure and enhance brand reputation at inter airport China 2018.
inter airport China which holds in even years, complements each other with inter airport Europe which holds in the odd years, together acting as the business platform for global airport industry elites. One year exhibiting in China and the following year exhibiting in Germany has become the first choice and tradition for the airport industry suppliers.
According to "The civil airport distribution development plan" which released by Chinese government mentioned that by 2020, the number of airports in China will reach 260 with a total investment of CNY1.5 trillion, and China will have three world-class airport clusters by the year of 2025. "the 13th Five-year Plan" and "the Belt and Road Initiatives" of China, will create enormous business opportunities for the whole Chinese airport industry, while inter airport China exactly is the most effective platform for domestic and overseas enterprises to fully penetrate into China's great market.
Related topics
Related organisations