CONRAC showcase a new type of information board offering full graphic capability
At inter airport Europe, CONRAC showcased a new type of information board …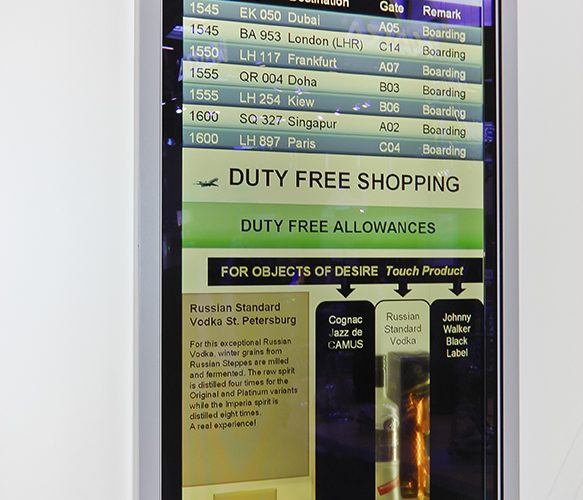 At this year's inter airport Europe held at the New Munich Trade Fair CONRAC will be showcasing a new type of information board offering full graphic capability. There are no limits whatsoever regarding the content: graphics, animations, videos, all in full HD resolution and all in exactly the design and style required.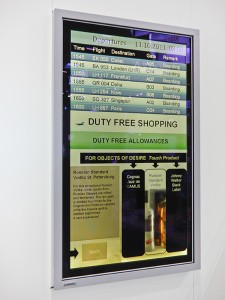 As an expert for special display solutions, CONRAC offers fully customised information boards of any shape and size. This means individual housing conception, different designs and surface finishes as well as the integration of different displays in terms of size and configuration. Another option are hybrid boards combining different display technologies.
Furthermore, the latest range of Public Displays including Stretched Displays for indoor and outdoor applications will be presented along with demonstrations of CONRAC's state-of-the-art Passenger Information System MAXCS®, focussing on the latest features and functions implemented.
Last but not least a brand-new innovative display concept will be introduced: A 46 inch transparent touchscreen display allowing entirely new applications. Presented in portrait format, a combination of information display – in this case flight information – the possibility to retrieve information using the touch function and the presentation of "real products" behind the actual display screen will be demonstrated.