London Heathrow to auction off memorabilia and equipment from defunct Terminal 1
Forty six years of history will be up for grabs in an auction of the contents of Heathrow Terminal 1 nearly three years after it closed to allow for the expansion of Terminal 2.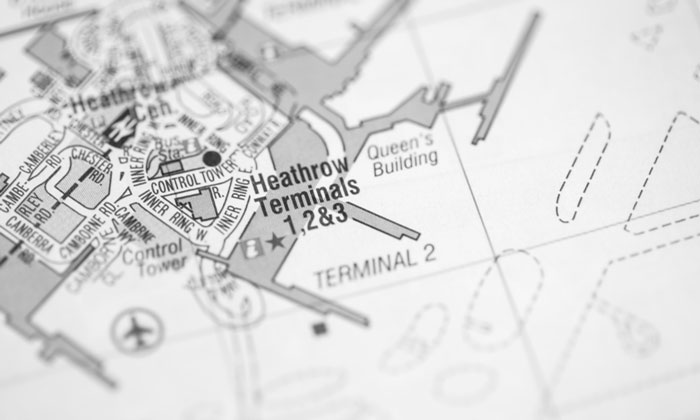 ONLY THE GOOD: Terminals 2 and 3 predate Terminal 1
Three luggage reclaim belts, four thousand seats and several kilometres of removable passenger partition screens are among the pieces of Heathrow's closed Terminal 1 going under the hammer later this month.
The airport, which is the biggest in Europe, is selling off the contents of the terminal which was mothballed in 2015 to allow for the expansion of Terminal 2. The auction will be hosted by GA Global Partners at the airport and via webcast on Saturday April 21. According to the BBC, GA Global Partners have set a six-figure target for the items which include art work and equipment. Many of these are expected to be bought and reused in other airports.
A full list can be seen here.
Queen Elizabeth II formally opened the terminal in April 1969. It was the biggest short-haul terminal of its kind in Western Europe at the time, according to the auctioneers. When it opened it was the home of British European Airways, the forerunner of today's British Airways. Terminals 2 and 3 are in fact older than Terminal 1 and were previously known by different names – the Europa and Oceanic terminals respectively. The final flight to depart from Terminal 1 on June 29, 3015 at 9.30 pm was the British Airways BA0970 flight to Hannover. 
In its summary of the history of Heathrow Terminal 1, GA Global Partners said: "A new pier (the so-called Europier) was added in the 1990's which increased the capacity of the terminal, catering for widebody aircraft. In 2005, a substantial redesign and redevelopment of Terminal 1 was completed, which saw the opening of the new Eastern Extension, doubling the departure lounge in size and creating additional seating and retail space.
"As part of this unique offering 'Turn key' solutions are available for the extraction, refurbishment and re-installation globally of the airport systems."