Chopin Airport enjoys record September
Warsaw Chopin Airport has experienced its busiest September ever, with an all-time high of over 997 thousand travellers…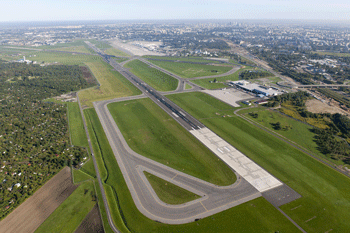 Warsaw Chopin Airport has experienced its busiest September ever, with an all-time high of over 997 thousand travellers.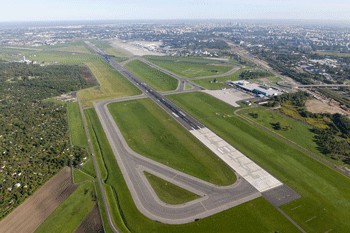 The airport saw an 18.3% year-on-year increase in passenger traffic, beating its previous record high set in September 2008 (+3.3%). The figure of 997.4 thousand passengers handled represents the airport's second best monthly performance ever, falling just short of its all-time high of 1018.7 thousand in June 2008.
"In the past few months, we've been getting close to our previous highs from three years ago and we've finally managed to surpass them. It's a great success for the entire PPL team and our business partners. The majority of airlines operating from Chopin Airport are experiencing a growth in passenger numbers on routes to/from Warsaw and increasingly high passenger load factors. We're happy to see that, as this makes us optimistic about the next months and the overall performance at the end of the year," says Warsaw Chopin Airport Director Michał Marzec.
According to preliminary data, the airport served a total of 7.25 million passengers from January to September, an increase of 8.3% compared to the corresponding period last year. Domestic traffic continues to grow rapidly, currently standing at 804.1 thousand travellers, the best result in the airport's history (up by 20.7%). International flights still account for the majority of the airport's traffic, with 6.45 million passengers handled so far this year (+6.9%). The total number of aircraft movements in September rose by 12.7% to 13.5 thousand.
Related airports
Related people