Australia's Newcastle Airport reopens after bushfires
For the second time in just 24 hours, flights were cancelled at Newcastle Airport in New South Wales due to smoke thrown up by a nearby bushfire.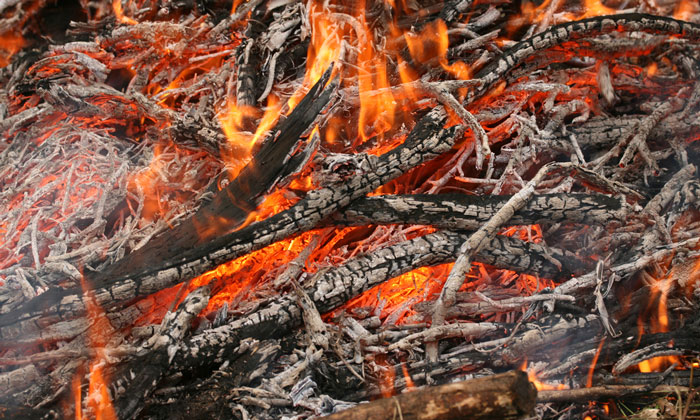 DOUBLE: Two bushfires were occurring simultaneously on both sides of Australia
After bushfires closed the airspace around Newcastle Airport (NTL) in New South Wales and caused more than 12 hours of cancellations, flights resumed at 8.30pm yesterday. According to reports, the closure, which began at around 6am on Monday, was the second in one day after fires kept planes out of the sky around the airport on Sunday.
In a statement issued yesterday, a NTL spokesmen said that flights into and out of the Williamtown airfield had been restricted due to water bombing activity and poor visibility relating to smoke from the nearby bushfire burning in the Tomago area. They added: "The safety of our passengers is paramount and we will continue to work with local emergency authorities to monitor the nearby fire and provide more information to the public as it becomes available."
At 7.20pm yesterday, the airport sent out a Facebook message saying: "We are pleased to share that Newcastle Airport will open to flights again after 8.30pm. Jetstar flights from BNE and MEL landing after 8.30pm will operate. The FlyPelican Dubbo flight will also operate. We strongly advise checking services and scheduling with your airlines."
The bushfire, one of two occurring simultaneously on opposite shores of Australia, scorched more than 19km2 in the Tomago, Williamtown, Raymond Terrace and Campvale area. At around 7pm on Monday the New South Wales Rural Fire Service said that it was getting the upper hand on the blaze. Below is a tweet sent out an hour before the statement, showing the fire's proximity to the airport.
Emergency Warning: Masonite Rd, Tomago fire. Linescan image displays active area of fire. The image shows the fire has reached the area near Wade Cl, Campvale. Firefighters in position to protect homes & Very Large Air Tanker is working on fire front to slow its spread. #NSWRFS pic.twitter.com/KxCZz4a52n

— NSW RFS (@NSWRFS) January 14, 2018
Newcastle is Australia's 12th biggest airport, serving 1.3 million passengers every year.