ATCA to honor Jane Garvey, 2011 Glen A. Gilbert Memorial Award Winner
Posted: 8 September 2011 | Air Traffic Control Association (ATCA) | No comments yet
The ATCA is proud to announce Jane Garvey as its 2011 Glen A. Gilbert Memorial Award winner…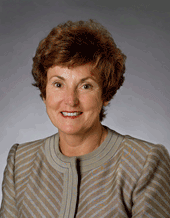 The Air Traffic Control Association (ATCA) is proud to announce Jane Garvey as its 2011 Glen A. Gilbert Memorial Award winner.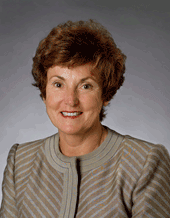 With 28 years of experience in aviation and transportation, Garvey – a former Administrator for the Federal Aviation Administration (1997 – 2002) – is currently the chairman of Meridiam Infrastructure North America. ATCA will celebrate Garvey and her achievements at the Glen Gilbert Memorial Award Banquet the evening of October 5, 2011.
"Jane Garvey is one of the truly indispensable figures in American transportation," said U.S. Secretary of Transportation Ray LaHood. "Thanks to her long and distinguished work on both aviation and surface transportation, she has been an invaluable resource for me at the Department of Transportation, and every American who flies on our world-class aviation system owes Jane a debt of gratitude for her vision and dedication."
The 14th Administrator of the FAA and the first to serve a five-year term, Garvey was nominated by President Clinton and confirmed by the U.S. Senate in 1997. She led the nation's aviation system into the 21st century and worked to restore America's confidence in air travel after the events of September 11, 2001.
"I am continually impressed with Jane's unyielding pursuit of progress in aviation policy and safety," said Peter F. Dumont, President and CEO of ATCA. "She is continually working to advance our community. Jane's accomplishments and passion make her a worthy recipient."
The Glen A. Gilbert Memorial Award is the highest honor of the Air Traffic Control Association and one of the premier awards in aviation. It is awarded once a year to honor the outstanding, long-term achievement of an individual in the field of aviation. The award is named after Glen A. Gilbert (1913 – 1982), who led the development of U.S. and international air traffic control when he wrote the first air traffic control manual. Former winners include Najeeb Halaby, A. Scott Crossfield, Former Secretary of Transportation and Congressman Norman Mineta, and Captain Elrey B. Jeppesen. The award trophy is displayed at the Smithsonian's Air and Space Museum in Washington, D.C., and a full list of past recipients can be found at www.atca.org
Related organisations
Related people