ACI supports construction of third runway in Hong Kong
Posted: 5 September 2011 | Airports Council International (ACI) | No comments yet
Third runway needed to cope with traffic growth due to increased capacity…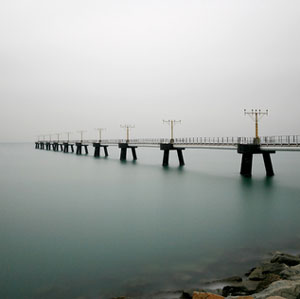 Hong Kong airport runway landing light on the sea
Ms Angela Gittens, Director-General of Airports Council International (ACI) spoke at a conference organized by the Aerospace Forum Asia in Hong Kong today.
Senior executives from the aviation industry including Mr. Stanley Hui, CEO of Airport Authority Hong Kong (AAHK) and Mr. John Slosar, CEO of Cathay Pacific Airways attended the conference together with experts from local concern groups and economists to review arguments for and against the construction of a third runway and associated facilities proposed by AAHK in the Hong Kong International Airport Master Plan 2030.
Ms Gittens started the speech by highlighting the social and economic benefits that travel and tourism industry brings to the society. She then presented ACI's forecast which showed that Asia-Pacific has recorded, and will continue to record, the strongest growth in both passenger and cargo throughput comparing to other regions in the world. Hong Kong will benefit from the high GDP growth of China and is forecast to reach 100 million passenger throughput by year 2027.
At the same time, Hong Kong faces keen competition from neighboring airports for originating and destination traffic, transit traffic as well as cargo services. Competition also comes from other transport modes, particularly high speed rail. To stay competitive, Ms Gittens suggested that Hong Kong should build capacity to cope with the air traffic growth before the traffic is diverted to other airports.
Ms Gittens added that for any development to be sustainable, it requires the reconciliation of environmental, social and economic demands, the three pillars of sustainability. Aircraft noise, greenhouse gas emissions and local air quality are some of the key areas to be considered regarding environmental concerns. On the subject of greenhouse gas management, Ms Gittens said that ACI has been working closely with the International Civil Aviation Organization in setting energy efficiency goals whereby carbon neutral growth is to be achieved from 2020 and absolute carbon reduction of 50% by 2050.
Ms Gittens concluded her speech with the following message, "Our industry's growth is inevitable, the question is which airport operators will step up to provide the capacity to meet demand."
Related airports
Related organisations