London Stansted Airport appoints new Commercial Director
Jonathan Crick will join the Board of the airport from easyBus, where he is currently Chief Executive…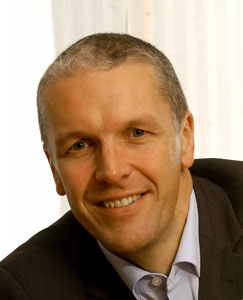 New London Stansted Commercial Director, Jonathan-Crick
London Stansted Airport has announced the appointment of Jonathan Crick as its new Commercial Director. Jonathan will join the Board of the airport from easyBus, where he is currently Chief Executive. Jonathan's previous roles include 15 years' experience at Monarch Airlines, including as Commercial Director and Sales & Marketing Director.
Nick Barton, Stansted Airport's Managing Director, said:
"I am pleased to be able to announce that Jonathan is joining the senior team at the airport. Jonathan brings with him a wealth of experience of working in commercial environments in the transport sector, particularly aviation, and I have no doubt he will be a major asset to the team."
"I am delighted to be joining London Stansted Airport at what is a very exciting as well as challenging time. I am particularly looking forward to helping Stansted take commercial advantage of its position as London's third largest airport, with significant capacity to grow its business. These priorities include growing the number of airlines and passengers; ensuring we have the very best retail facilities; and maximising the commercial opportunities of the on-airport property portfolio, including car parks and other travel services."
Jonathan is due to take up his appointment in October.
Related airports
Related people