$47 million for a new car park at the International Terminal
Construction of a $47 million eight storey car park at the International Terminal will start this week…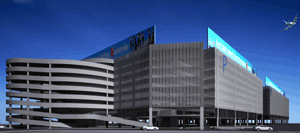 Construction of a $47 million eight storey car park at the International Terminal will start this week.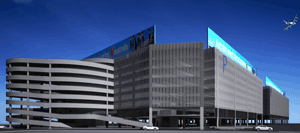 The new car park will provide an additional 2,300 parking spaces to meet the growing demand from passengers for convenient and undercover parking at Sydney Airport.
When construction is completed next year there will be approximately 6,150 parking spaces available at the International Terminal.
The CEO of Sydney Airport, Kerrie Mather, said that Sydney Airport continues to invest in additional parking spaces and to expand its range of parking products to cater to the needs of passengers, family and friends.
"Our aim is to ensure people have a range of transport choices to consider when they travel to and from the airport. The Sydney Airport car park offering must be both appealing and competitive when compared to the existing range of alternative transport options.
"We have recently undertaken a review of the different parking needs of passengers, family and friends. What that showed us was that our parking products needed to be updated to reflect our changing passenger mix.
"Consequently, we released a range of parking products for different segments of the market and launched promotional products for each of the airport's car parks – long term, domestic and international. People can also use the free 10 and 15 minutes pick-up parking that Sydney Airport introduced at the Domestic and International Terminals.
"The new car park, which is located immediately to the north of the existing multistorey car park, is being built in response to increasing demand from travellers for conveniently located undercover parking spaces.
"For the airport to strengthen its business performance it must continue to improve the services and products it provides to passengers. The investment in new car parking and the current promotional deals show that we are determined to be a strong and flexible competitor in the competitive airport parking market," Ms Mather said.
Last year more than 11,390,000 passengers flew to and from Sydney Airport's International Terminal. This was a 23 per cent increase over the 9,234,000 passengers in 2005.
The new car park will be constructed by Abigroup Contractors Limited.
While construction is underway there will inevitably be temporary disruptions to the normal operations of the car park. Sydney Airport wishes to apologise in advance for any inconvenience caused by these temporary disruptions.
Related airports
Related people