FY 2011 BNA Passenger Traffic Up 5.3 Percent
Posted: 2 August 2011 | Metropolitan Nashville Airport Authority | No comments yet
Nashville International Airport (BNA) served more than 4.7 million enplaned passengers in fiscal year 2011…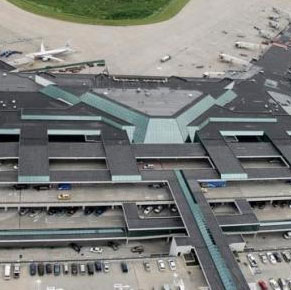 Nashville International Airport (BNA) served more than 4.7 million enplaned passengers in fiscal year 2011, a 5.3 percent increase over last year.
For the month of June, BNA experienced growth in all areas, as reported during the July meeting of the Metropolitan Nashville Airport Authority (MNAA) Board of Commissioners.
More than 19,000 passengers flew in or out of Nashville International Airport (BNA) on the Monday following the CMA and Bonnaroo music festivals, setting a one-day record for airport traffic. The 19,215 passengers on June 13 were substantially more than the number of travelers during the busiest day of the Thanksgiving holiday. Last year, BNA counted 15,500 passengers on its highest-volume day during the nine-day travel window around Thanksgiving, traditionally the busiest travel period of the year. Thanksgiving traffic at BNA has remained consistent over the past several years.
BNA's highest volume year was at the peak of the American Airlines hub in 1993 with more than 10.2 million total passengers.
Comparison of June 2011 to June 2010
Total Aircraft Operations – Increase of 2.8 percent
Average Daily Air Carrier Operations – Increase of 1.6 percent
Total Carrier Seats Comparison – Increase of 2 percent
Passenger Activity (Load Factor) – Increase of 3 percent
Air Cargo and Freight – Increase of 15.6 percent
Fuel Sales – Increase of 23.1 percent
"We are pleased to report this growth in passenger traffic, as well as all operations, at BNA to our passengers and strategic partners," stated Raul Regalado, president and CEO of the MNAA. "The MNAA continues to plan and make improvements and upgrades to provide the Nashville Airports Experience to all of our passengers, partners and employees."
Related airports
Related people