Chopin Airport passenger numbers go up 4.1% in June
Chopin Airport handled over 920 thousand passengers in June 2011, a 4.1% increase year-on-year…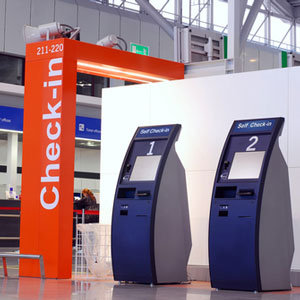 Chopin Airport handled over 920 thousand passengers in June 2011, a 4.1% increase year-on-year.
According to preliminary data, the number of passengers served at Chopin Airport during the first half of 2011 reached 4.28 million, 9.3% more than in the corresponding period of 2010, falling narrowly short of the airport's all-time high of 4.5 million recorded in the first half of 2008.
Domestic traffic is continuing to soar, with as many as 508 thousand passengers handled since the beginning of the year (25.5% more than during the first six months of 2010). International passenger numbers are also up, currently standing at 3.77 million (growth of 7.4%).
Meanwhile, the overall number of aircraft movements fell by 2.4% year-on-year in June, totalling 12.7 thousand.
Chopin Airport is the largest airport in Poland. It handles scheduled, charter and cargo traffic. In 2010, the airport served nearly 8.7 million passengers (about 140 thousand aircraft movements), which represents 43% of Poland's passenger traffic.