Help at hand for mishandled bags as WorldTracer goes mobile
In a move to reduce the delays of mishandled baggage, SITA has enabled its WorldTracer baggage tracing service to be used…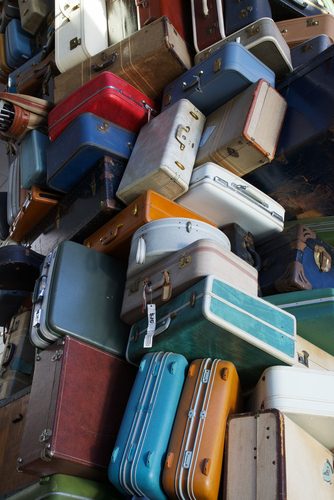 In a move to reduce the delays of mishandled baggage, air transport IT provider SITA has enabled its WorldTracer baggage tracing service to be used by agents on mobile devices at airports. This allows airline staff to proactively assist passengers, filing claims in arrival halls, at baggage carousels and in customs areas, which starts the process of reuniting passengers with their bags as soon as possible.
This new service, SITA WorldTracerWeb Mobile, also gives baggage agents the option to query, in real-time, a timetable that provides all the direct flights and logical connections to any destination worldwide. With this comprehensive information they can select the best, and most efficient, routing to reconcile a mishandled bag with its owner.
Analysis conducted by SITA indicates that one in eight bags that need to be re-united with a passenger must be sent on a connecting flight as no suitable direct flights are available. To best manage this challenge SITA has partnered with Innovata, who provide the most up-to-date schedule information to the WorldTracer system, making the task of re-uniting bags much easier.
Ilya Gutlin, SITA Vice President, Airport Solutions, said: "Any mishandled bag is unwelcome; passengers, airlines and airports have the same goal to get the right bag, in the right place at the right time. When problems do arise, baggage needs to be reunited with the passenger as quickly as possible. Currently, this happens on average in less than 36 hours, but any improvements are welcome. With SITA WorldTracerWeb Mobile, and the new real-time connection data from Innovata, agents can file claims from any location and process and reroute delayed and found bags quicker."
SITA has successfully completed a number of pilots of the new service in airports across Europe including at Prague Airport which handles more than 11 million passengers annually. Martin Sýkora, ICT Operations Manager, Prague Airport, said: "SITA's new WorldTracerWeb Mobile service extends the capabilities of WorldTracer throughout the Airport. During the pilot our agents in Prague were able to offer prompt service to passengers allowing them to quickly file a baggage claim. The flexibility of the service means that staff can be allocated when, and where, they are needed to tackle any mishandled luggage and to reduce the time it takes to re-unite passengers with their bags."
Though there is a downward trend over the last four years in the rate of mishandled baggage thanks to improved technology and greater vigilance on the part of airports and airlines, there was a slight rise in 2010 due to the major disruptions experienced as a result of the Icelandic ash cloud and severe weather. During major disruptions, SITA WorldTracerWeb Mobile will allow airline staff to move out from behind counters and assist passengers at baggage carousels and file baggage claims or quickly forward bags. This eliminates the need to bring any mishandled luggage to a central sorting area, greatly reducing the level of handling and speeding up the re-uniting of bags with their owners.
Developed by SITA and co-sponsored by IATA, WorldTracer is a fully automated service for lost and mishandled baggage, based on a single, shared database. More than 450 airlines and ground handling agents use WorldTracer at 2,200 airports around the world for baggage tracing, to expedite and streamline the claims process and to locate and re-unite mishandled baggage with the passenger as quickly and efficiently as possible.