Chopin Airport ready for Euro 2012
With a year to go until the 2012 UEFA European Football Championship kick off, Chopin Airport is all set to welcome football fans from all over the globe…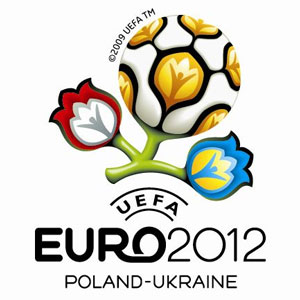 Euro 2012 Poland Ukraine logo
With a year to go until the 2012 UEFA European Football Championship kick off, Chopin Airport in Warsaw, Poland is all set to welcome football fans from all over the globe. Passengers flying to Warsaw are now greeted by the sight of posters bearing the colourful logo of the event.
Among all the airports in host cities, Warsaw's is the only one that has, since the very beginning of the preparations for the tournament, been marked 'green' by UEFA, indicating compliance with all requirements.
"We already have sufficient infrastructure to accommodate the increased traffic during the games, but we are still working to expand the airport's capacity even further and improve passenger comfort," said Chopin Airport's director Michał Marzec.
The next few weeks will see the opening of a new pier with waiting areas for departing passengers, also featuring new shops and catering outlets. Resurfacing work on the runway and taxiways is due to be completed in August and a new 15-minute rail link between the airport and the city centre is expected to be ready in late 2011 or early 2012.
A new airport Euro 2012 operational plan is underway to streamline the check-in process and speed up security checks. Special passenger flow management procedures are also being developed to keep the supporters of rival teams separated.
UEFA, the governing body for the event, requires Chopin Airport to be able to handle at least 29 thousand passengers within 10 hours before the match in Warsaw and 27 thousand in 10 hours after the game.
Warsaw Airport's arrivals and departures halls have been decorated with huge banners bearing the event's logo and the text 'Warsaw welcomes you'. Matching stickers have also been placed on 300 baggage carts.
Related airports
Related people