London City Airport appoints new Chief Finance Officer
Posted: 9 June 2011 | London City Airport | 1 comment
London City Airport welcomes a new Chief Finance Officer this week as Patrick Burrows joins…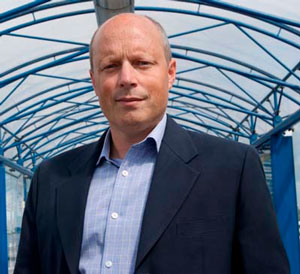 Patrick Burrows, CFO, London City Airport
London City Airport welcomes a new Chief Finance Officer this week as Patrick Burrows joins.
As of 6th June, Burrows became responsible for all finance, legal and procurement matters. His arrival underpins the Airport's ambition to deliver its growth plans for the future.
Burrows previously spent 13 years spent at Tesco, where he gained a breadth of customer focused experience, holding finance director roles in parts of the business as diverse as UK Convenience and Tesco Thailand. Burrows also spent two years as a procurement director and delivered £45m of savings.
A chartered accountant, he most recently held the position of Group Finance Director at New Look, where he led the finance streams of New Look's 2010 Initial Public Offering process.
Burrows commented, "I am delighted to be joining the team at London City Airport and look forward to contributing to the Airport's development. After many years in the retail sector, the challenge of working in travel and aviation is a welcome one and with the Olympics next year, as well as a number of other projects and developments, it is certainly an exciting time to be coming on board."