AEA Presidents: Second ash crisis is a wake-up call for Europe
Posted: 26 May 2011 | Association of European Airlines (AEA) | No comments yet
As the ash from the Grimsvötn volcanic eruption settles, Presidents of the 36 leading network carriers represented by the AEA seized the opportunity to exchange views with the European Commission's transport chief, Vice President Siim Kallas…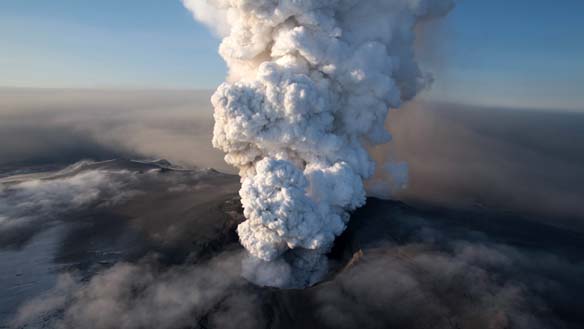 As the ash from the Grimsvötn volcanic eruption settles, Presidents of the 36 leading network carriers represented by the Association of European Airlines (AEA) seized the opportunity to exchange views with the European Commission's transport chief, Vice President Siim Kallas, in Brussels today.
"This latest Icelandic eruption has been a big wake-up call and an important test," said AEA Chairman and Virgin Atlantic Chief Executive Steve Ridgway. "While the reduced disruption clearly shows we have moved on, European governments are still not fully aligned when it comes to handling volcanic ash and forecasts remain over-reliant on a single data source."
"This time we saw a very different situation compared with last year, with far fewer cancellations," replied Vice President Kallas. "Last year airlines called for the freedom and responsibility to assess whether it was safe to fly and, during this latest eruption, many countries followed this approach. Ash danger levels and the data sources used to produce forecasts must be discussed further. The basis for forecasts must be agreed at European level."
During the eruption AEA member British Airways performed a verification flight, which entered areas confirmed as being in the "red zone", but no ash was encountered. International Airlines Group Chief Executive and former AEA Chairman Willie Walsh stressed that decisions to restrict airspace must be based on multiple data sources, not only the information provided by the London Volcanic Ash Advisory Centre (VAAC).
"We would encourage you, Vice President Kallas, to seize this opportunity to make further progress and to ensure that the industry is not disrupted again like last year," said Mr Walsh.
Vice President Kallas said these issues are already being tackled by the European Aviation Crisis Co-ordination Cell (EACCC) and will be raised at the next European Transport Ministers meeting on 16 June. He also committed to pushing for further progress on the Single European Sky, which will improve the unity and efficiency of European aviation. "Aircraft move rapidly across national borders. We must deliver on all aspects of the Single European Sky, most notably on performance targets," said Vice President Kallas.
As the industry focus now turns to the aftermath of this week's eruption, KLM Chief Executive Peter Hartman raised the issue of passenger rights rules, which were not designed to handle the recent plethora of extraordinary events. "It is frustrating that airlines are the only ones shouldering the consequences of volcanic ash, events in Japan and heavy snowfall. All we receive from other players in the supply chain is sympathy."
The Commission has already announced a review of the passenger rights rules, which will look to address these shortcomings, and it is working on an Airports Package which will spread responsibility to other players in the supply chain.
"The weight of European regulation on our industry means we are losing out to other parts of world, which have very aggressive and joined up competitors," said Mr Ridgway. "We do not fear competition. This is about connecting the trading world with Europe and ensuring the value of aviation is understood by the Commission, our politicians and Europe's Member States. We are all passionate about and proud of the companies we run. We want to ensure that they prosper, not only for our customers, employees, shareholders and suppliers, but also for the European economy."
AEA Secretary General Ulrich Schulte-Strathaus added: "Our industry plays an extremely important economic role, but it has a fragile and insignificant bottom line. The competitiveness of European aviation is undermined because we do not have a level playing field. We are overtaxed and unduly regulated; European policy-makers simply do not recognise the significant value of an internationally competitive aviation sector."
"I value the Commission's strong contact with the AEA and its member airlines, which clearly support the mobility of European citizens. Curbing that mobility is not an option, so it is very important to facilitate and support aviation," said Vice President Kallas, who concluded by highlighting the significant role of aviation in the Commissions recent Transport White Paper.