ICAO and partners agree on steps to reduce runway-related accidents
ICAO and its industry partners agreed on measures to reduce runway-related accidents…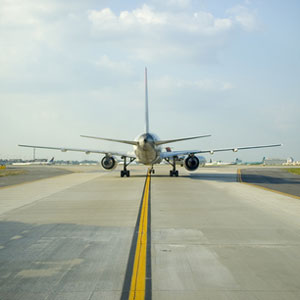 ICAO and its industry partners participating in the first Global Runway Safety Symposium today agreed on measures to reduce runway-related accidents, the largest single cause of aviation accidents and fatalities.
Over the past five years, about one third of all aviation accidents reported to ICAO were linked to runway operations, 18 per cent of which were the result of incursions or excursions. Incursions involve the incorrect presence of an aircraft, vehicle or person on the protected area of a surface designated for landing and take-off of aircraft. Excursions occur when aircraft veer off or overrun the runway surface.
"We have a clear understanding on the roles and responsibilities of each of the partners in reducing and working toward eliminating runway incursions and excursions," said Nancy Graham, Director of the Air Navigation Bureau of ICAO. "The multidisciplinary approach is the only option for coming to grips with a complex set of operational and human factors issues that are responsible for killing more people than any other type of accident."
"While 2010 was the safest year ever in the history of civil aviation, the consistent growth in air traffic over the coming decades means that we have to act now to develop and implement proven technological and operational solutions that will make sure we improve upon our remarkable safety record," she added.
Among the initiatives is a series of runway safety seminars to develop regional action plans and promote the establishment of collaborative runway safety teams involving airlines, airports and air navigation service providers. ICAO and its industry partners have committed to deliver seminars in Miami (United States), New Delhi (India), Amsterdam (The Netherlands) and Cape Town (South Africa). All regions of the world will eventually be covered over the next three years.
Also included are the compilation and further development of best practices and the greater sharing of information among ICAO Member States and industry. Development of common definitions, metrics and analysis methods will facilitate information sharing, along with improved reporting of hazards that are encountered in the operational environment.
To further enhance runway safety, ICAO and partner organizations will also develop multidisciplinary guidance material and develop training workshops for relevant personnel in flight operations, air traffic management and airport operational areas.
Close cooperation has already led to a number of solutions, including the Runway Excursion Risk Reduction Toolkit. The second edition of this toolkit, a joint collaboration with IATA and with contributions from ACI, CANSO, IFALPA and other industry partners, was released at this week's Symposium. It provides information, training modules, presentations, videos and best practices in an interactive format.
Some 420 participants from 75 ICAO Member States and international aviation organizations attended the event held from 24 to 26 May, at the Organization's Headquarters in Montréal.
Partner organizations include: Airports Council International (ACI), Civil Air Navigation Services Organisation (CANSO), European Aviation Safety Agency (EASA), European Organisation for the Safety of Air Navigation (EUROCONTROL), Federal Aviation Administration (FAA), Flight Safety Foundation (FSF), International Air Transport Association (IATA), International Business Aviation Council (IBAC), International Coordinating Council of Aerospace Industries Associations (ICCAIA), International Council of Aircraft Owner and Pilot Associations (IAOPA), International Federation of Air Line Pilots' Associations (IFALPA) and the International Federation of Air Traffic Controllers' Associations (IFATCA).
A specialized agency of the United Nations, ICAO was created in 1944 to promote the safe and orderly development of international civil aviation throughout the world. It sets standards and regulations necessary for aviation safety, security, efficiency and regularity, as well as for aviation environmental protection. The Organization serves as the forum for cooperation in all fields of civil aviation among its 190 Member States.
Related organisations
Related people