CAA issues update on volcanic ash arrangements
The UK Civil Aviation Authority today said that new arrangements put in place since last year's volcanic ash cloud…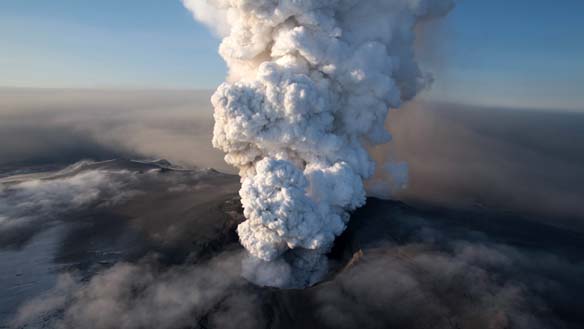 The UK Civil Aviation Authority today said that new arrangements put in place since last year's volcanic ash cloud would ensure high levels of public safety while helping to limit any disruption in the event that volcanic ash reaches UK airspace this week. But the CAA warned that disruption to aviation couldn't be ruled out.
The current weather outlook suggests that there is the possibility of ash reaching Scottish airspace from Tuesday onwards, and affecting other parts of the UK and Ireland later in the week.
The CAA is actively monitoring the situation and is in close touch with the Met Office, Department for Transport, airlines and airports and NATS, the UK air traffic services provider. The impact of volcanic ash on aviation would depend on weather patterns, and the nature and density of ash present in the airspace.
Since last year's volcanic ash crisis, measures have been put in place to ensure preparedness for a similar event. In the event that UK airspace is affected, the following arrangements will apply:
Areas of high, medium and low density ash will be identified using information provided by the Met Office's Volcanic Ash Advisory Centre. This is based on data provided from the source of the volcano, satellite, and weather balloons, as well as ground based instrumentation such as radar
Information on the high and medium density zones will be communicated to the aviation industry by means of a Notice to Airmen (NOTAM)
Any UK airline wishing to operate in areas of medium or high density ash, will need to have a safety case accepted by the CAA. Many airlines already have such safety cases in place and agreed for medium density. None has so far submitted a safety case to operate in high density ash.
A safety case sets out the measures airlines will put in place to mitigate the risk of flying through ash. They also include input from aircraft and engine manufacturers. Safety cases have been used by airlines for many years to set out how they will safely deal with other unusual or challenging issues.
Andrew Haines, Chief Executive of the CAA, said:
"Our number one priority is to ensure the safety of people both onboard aircraft and on the ground. We can't rule out disruption, but the new arrangements that have been put in place since last year's ash cloud mean the aviation sector is better prepared and will help to reduce any disruption in the event that volcanic ash affects UK airspace."
Related organisations
Related people