Gerald R. Ford International Airport welcomes new Frontier Airlines services
Frontier Airlines, headquartered in Denver, is now serving Gerald R. Ford International Airport (GFIA) – the second busiest airport in Michigan.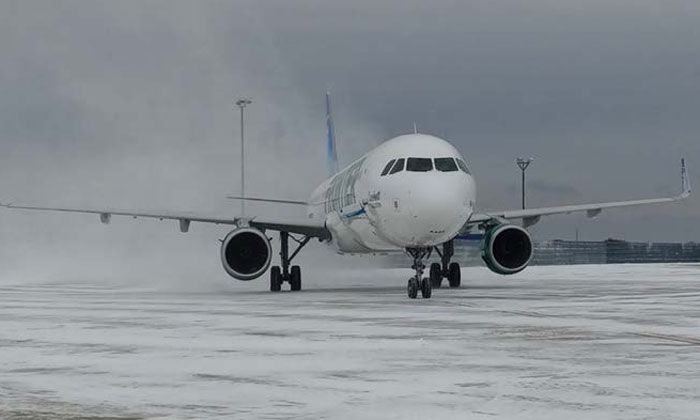 There are now four weekly non-stop flights to Orlando International Airport (MCO) and three weekly non-stop trips to Fort Myers, Florida (RSW). Furthermore, four weekly non-stop flights to Denver (DEN) will start operating from 8 April 2018.
"We are thrilled to welcome Frontier Airlines in the Grand Rapids market," said GFIA President and CEO Jim Gill. "Having another low-cost carrier option to stimulate competition and offer even more non-stop services is a welcome addition for our air service portfolio and our growing community."
Orlando is the number one market for non-stop service out of Grand Rapids with an average of almost 200 passengers per day each way. Denver is a top-five market for GFIA.
"Our community has been receptive and supportive of each airline and new route we have added to our map, and we have no doubt that they will do the same with Frontier Airlines entering our market," said GFIA Board Chairman Roger Morgan. "We are excited to offer even more competitive choices for our passengers, and continued growth in our airport."
Frontier Airlines previously served Grand Rapids from 2010 through 2013.