Abu Dhabi new mega terminal nearly 90 per cent complete
The middle eastern hub is gearing up for the last phase of its mega terminal construction.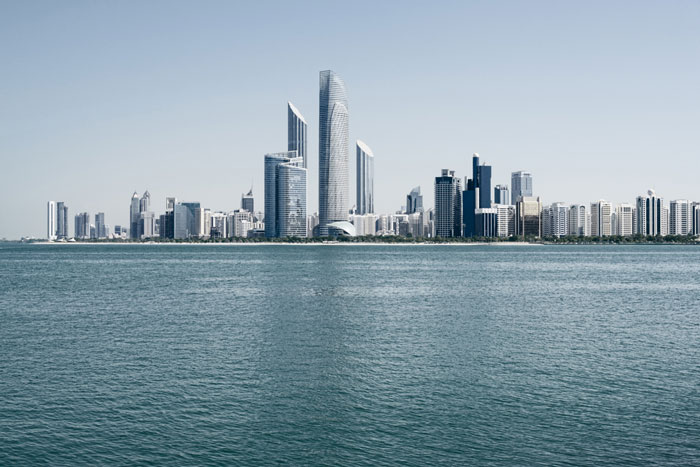 MEGA TERMINAL: The city's airport will welcome more than 45 million flyers by 2030.
Abu Dhabi Airports' hosted members of the Midfield Terminal Building (MTB) stakeholder community to an evening entitled "One Team Take-Off" last week to mark nearing completion of its new mega terminal. The initiative is aimed at establishing a roadmap that will ensure the delivery of the terminal in 2019 as per the plans of the main contractor.
The list of partners included representatives from Etihad, the General Authority for the Security of Ports, Borders, and Free Zones- Airport Police, Customs, Immigration, the GCAA and other stakeholders and partners, along with board members of Abu Dhabi Airports.
During his opening speech, H.E. Eng. Awaidah Murshed Al Marrar, Chairman of Abu Dhabi Airports, said: "We at Abu Dhabi Airports, put the goals we share with our stakeholders at the top of our priorities, supported by a strong national ambition for Abu Dhabi to become the first international destination, with an iconic airport that is making its mark on the regional and international air transport map." 
He highlighted the importance of the last phase in the delivery of this project, adding: "This phase is critical within the life span of this national mega project within the transport industry, and the journey we embarked on as one team since 2012, with only very little time left to deliver this landmark by the fourth quarter of 2019
"We have completed 86 per cent of the construction in this project, despite the challenges and difficulties, and all that is left is for us to take-off as one team, believing in our position as leaders conquering the first place, and in our oath that we will not miss the last call for our journey towards its last destination, and that we will not settle with anything less than an excellent delivery and a take-off with an unwavering determination." 
When complete, the 742,000m2 MTB, along with the existing terminals at Abu Dhabi International Airport (AUH), will serve the increasing number of passengers who fly through the UAE capital each year – a number expected to surpass 45 million within the next ten years.