World's biggest airport to hold job fair featuring more than 1,000 roles
Hartsfield-Jackson International will bring airport employers together with job seekers at the Georgia International Convention Center in Atlanta.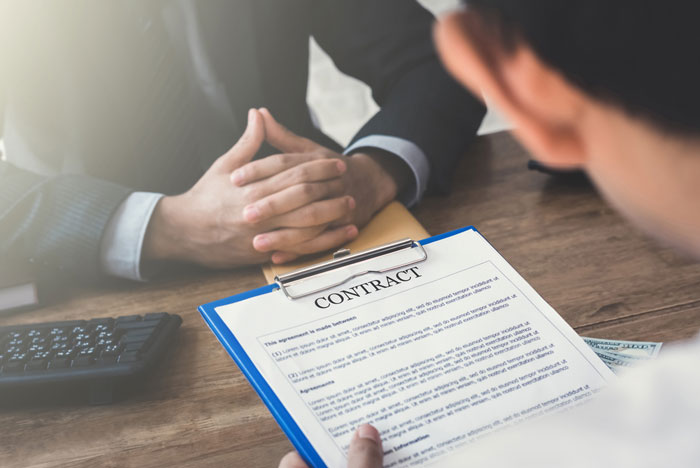 SIGN AWAY: More than 60 employers will be on hand.
More than 1,000 jobs will be available at the free event which runs from 10am to 4pm on October 31, with 60 employers from throughout the airport community on hand to talk and accept CVs.
The job fair includes a wide variety of positions, from cashiers and cooks to administrators and accountants. Those interested in project manager and engineering jobs will also find a number of available roles, particularly as ATLNext, Harstfield-Jackson's multibillion-dollar capital improvement programme gets up and running.
The fair will feature a career coach to assist with online applications, resume critiques and WorkSource training registration.
The GICC offers limited parking for $5. Attendees are advised to ride MARTA to the airport stations, connect with ATL's free SkyTrain and then exit the Gateway/GICC station.
Attendees are urged to dress in business attire and bring at least 10 clean resumes. To register as a job seeker, click here.
Roles include:
Concessions/Restaurants 
Barista | Bartender | CDL Driver | Cooks | Shift Lead | Hosts | Cashier | Server | Dishwasher | Overnight Prep | Shift Lead | Shift Managers | Utility Person | Zone Manager
Retail 
Sales Associates | Managers | Cashiers | Replenisher | Team Members
Airline Support 
Airline Customer Service | Aircraft Cleaning | Baggage Handler | Luggage Cart | Attendant | Wheelchair Attendant | Ramp Agents
Airport Maintenance/Support 
Custodian/Janitor | Warehouse | Attendant | Utility Worker | Floor Technician | Driver
Construction
Construction Manager | Project Manager | Project Engineer | Floor Tech | General Labor | Foreman | Carpenters
Professional 
Administrative Assistant | Accountants | Atlanta Fire | Atlanta Police | Customer Service | Field Engineers | Firefighters – EMT | IT Specialists | Marketing Specialists | Operations Specialists | Project Managers Programmers | Security Officers | Software Engineers | Technical Writers
Related topics
Related airports
Related regions