Airport mulls runway bridge over longest road in the US
Michigan City is considering plans to extend its municipal airport's runway to cross a highway that stretches from the Pacific to the Atlantic, according to local media reports.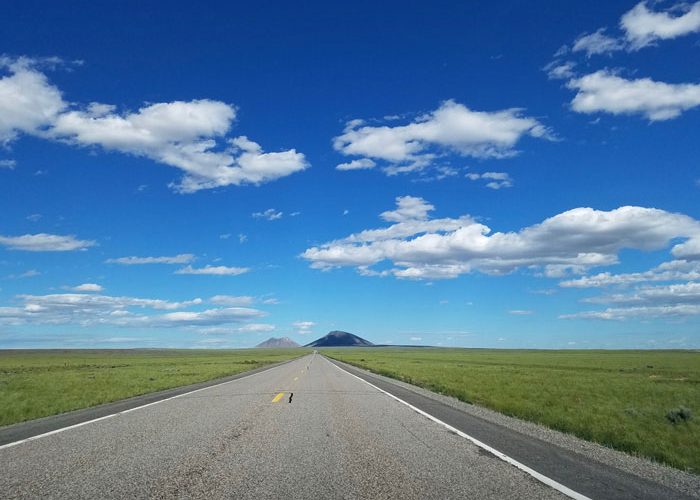 TRANSAMERICAN: Route 20 crosses the breadth of America
The planned extension, from 4,100ft (1.25km) to 5,001ft (1.5km), would mean a bridge would have to be built over the U.S. 20, a route which runs from Oregon to Massachusetts.
Reports in the local paper, LaPorte County Herald-Argus, put the runway bridge project at $9 million, built to handle jets weighing up to 27,216kg, with both Indiana state (in which Michigan City is located) and US Government footing the bill for the job.
Workers would have to lower the cross-American highway in order to accommodate the runway bridge to carry the extension, but the airport's board argue that it will help the region's markets grow.
The airport's runway is currently too short to accommodate most corporate jets, limiting the current capacity of the airport.
In a letter, issued to justify the extension, Jessica Ward, the airport's manager, said: "A runway extension at Michigan City Municipal Airport will help our community grow and allow development of new markets to help ensure a stable and viable local economy.
"It is critical for communities and its businesses to not only maximise economic opportunities within the local region but to also capitalise on potential economic development from areas well beyond the local city, county and state boundaries.
"A runway extension to 5,001ft could allow access to the local community by larger sized corporate aircraft which would mean a significant improvement to the overall economic development impact to the local region.
"Improved access by these larger aircraft can lead to reduced travel and cargo expenses by local companies, as well as improved access to the community from business partners across the nation."
Related airports
Related people