World's emptiest airport piques the interest of Indian investors
Built to alleviate pressure from Sri Lanka's Bandranaike International, Rajapaksa Mattala Airport became a black hole for state money. Now, it seems, an Indian company may be willing to take it off their hands – the latest move in a tug-o-war between India and China over the nation's affections.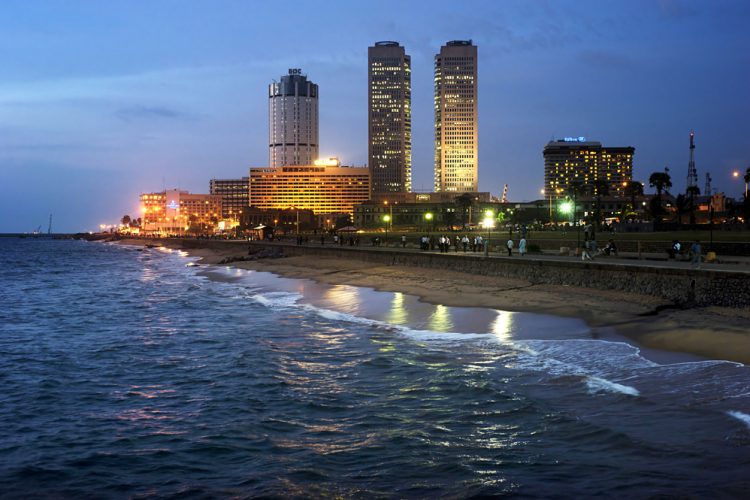 DON'T NEED SAVING: Rajapaksa Mattala International Airport was built to siphon pressure from the airport in Sri Lanka's capital Colombo
The brain child of former Sri Lankan President Mahinda Rajapaksa and built with Chinese investment, the airport in the southern city of Mattala epitomises failure to launch.
Only four years on from opening in 2013 the airport is eerie in its emptiness. With the capacity to handle 1 million passengers a year, the airport attracts just 5 per cent of that. Over the years, most of the airlines that once serviced Mattala have sloughed away leaving it with just two: flyDubai and SriLankan Airlines.
The state of its freight is even more dire. Rajapaksa Mattala International has the space to move 45,000 tonnes of cargo each year. In 2016, it moved 69. The airport rents out some of its hangers to a company to store its extra rice – and the cash they generate from the rent out does their flight-related revenue. By 5000 per cent according to one Sri Lankan Minister.
All this means that the airport which cost more than US$200 million to build is a veritable black hole of money. The Sri Lankan Government last year estimated it had lost $113 million into the project. It is looking for a way out and it seems that its knight in shining armour might have arrived.
The interest is coming from India, with an offer to inject $205 million into the airport in exchange for a 70 per cent share for the next 40 years. It has been approved by Sri Lanka's Civil Aviation Minister Nimal Siripala de Silva and will soon head to cabinet.
This year, the nation's deep-sea port at Hambantota, only one hour's drive from Mattala, was sold to China for the 99 years. This latest move has been viewed by some commentators as an effort to counter China's growing influence in the country.
The Indian offer is not the only one on the cards for the Sri Lankan Government and it has been reported that these will also be considered by the country's cabinet before a final decision is made.