Ambitious plans for UK's first on-site airport college submitted
London Stansted and Harlow College have submitted a planning application to build a new technical skills college at the airport – the first of its kind at any airport in the country.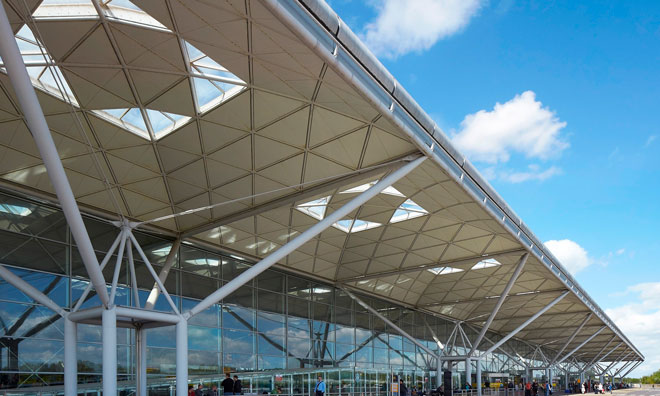 If the application is successful, building work is expected to start this autumn and be open in time for the autumn term in 2018.
The £11million College, which has received two separate £3.5m grants from the South East Local Enterprise Partnership (SELEP) Local Growth Fund and Essex County Council, will also be the first of its type to be built in the Uttlesford District.
The two-story campus will be located on the airport's land, which forms MAG's contribution to the project, close to the long stay car park and directly opposite the Hilton Hotel.
Over 500 young people and adults are expected to train at the College each year in technical skills, traineeships and apprenticeships. It is hoped the College will develop a constant pool of talented students looking for careers at the airport or in the wider aviation industry.
Courses will be designed to meet the skills gaps in STEM subjects in particular but also in specific airport areas including aircraft and airport engineering, business studies, logistics and supply chain management, asset management, hospitality and customer service.
Stansted Airport CEO, Andrew Cowan, said:
"Securing, developing and retaining the right talent and skills at a growing airport like Stansted is critical to our business, our 200 on-site business partners and the long term prosperity of our region.
"Over the last two years we have worked in close partnership with the SELEP Harlow College and Essex County Council to develop and deliver an on-site further education facility which will help to address the growing skills gap in areas like engineering, logistics and customer service and develop a pipeline of employees fit for future growth at the airport.
"With Theresa May and the Government rightly focused on delivering a modern industrial strategy we are delighted SELEP has seized the opportunity and recognised the potential of a technical and professional skills centre at Stansted.  If the application is successful we will all play our part in making this facility a beacon of skills and talent in the East of England."
Karen Spencer, Harlow College Principal and Chief Executive, said:
"We are delighted to be working with London Stansted Airport on this innovative new project. We firmly believe that genuine partnerships between employers and education can help young people make informed choices about their future.
"We live in an exciting place and London Stansted is at the heart of a key region for economic growth. By working alongside Stansted's business partners we can provide young people and adults with the right skills to give them great careers, whether it be in Aviation, Engineering, Hospitality or Business."
Cllr David Finch, Leader of Essex County Council, said:
"We applaud Stansted Airport and Harlow College for collaborating on this landmark project which will help improve the county's workforce of the future.
"We're dedicated to tackling the skills shortage in Essex to ensure that businesses have access to the right people, and residents are properly equipped to take advantage of the opportunities our growing economy will bring
"We've pledged to double the county's economy to £60 billion a year by 2025, so our £3.5m grant towards the new technical skills college will go a long way to helping that vision become a reality."