Europe's aviation industry heads to Belfast to plan future flights
Belfast opens its doors to Routes Europe that will take place between 23-25 April.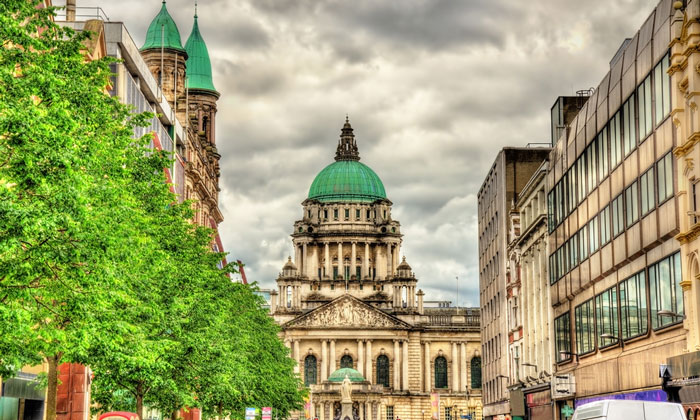 Routes Europe brings together airlines, airports and tourism authorities to plan new flights and strengthen existing routes. It meets in a new location every year to highlight different markets to the aviation industry.
A thriving tourism industry has developed in Northern Ireland thanks to its natural beauty and rich heritage. The number of visits to its attractions reached 17.5 million in 2015, driven by the popularity of sites such as the Giant's Causeway and Titanic Belfast. The HBO TV series Game of Thrones which is partially filmed in Northern Ireland has also helped to fuel this growth.
In addition, Northern Ireland's status as a great business location has attracted investors from around the world such as Citi, Fujitsu, Seagate, Allstate, Allen & Overy and Baker & McKenzie.
Northern Ireland's success story is reflected in the growing demand for air travel. George Best Belfast City Airport and Belfast International Airport welcomed 7.8 million passengers between them last year, the highest combined figure on record.
Around 1,200 route development professionals from 114 airlines, 270 airports and 36 tourism authorities will attend Routes Europe at the Belfast Waterfront (recently expanded at a cost of £29.5 million to boost the city's appeal as an international conference destination).
Most of Europe's major airlines have registered including the five largest by available seats: Ryanair, easyJet, Lufthansa, Air France and British Airways. Airlines from outside Europe include American Airlines, ANA, Hong Kong Airlines and Cathay Pacific. Ryanair's chief marketing officer, Kenny Jacobs, will be interviewed on stage about the airline's ambition to become the 'future Amazon of air travel'.
Steven Small, brand director of Routes, said: "Northern Ireland is a business and tourism destination on the rise. The demand for travel is increasing so there are significant route development opportunities for Europe's airlines."
Graham Keddie, managing director of Belfast International Airport, said: "Hosting Routes Europe in Belfast cements both the city's and Northern Ireland's position as a great place to visit and to do business in.
"Belfast International Airport welcome the opportunities that Routes Europe will give us to present our wares and the rich range of iconic attractions which the airport provides direct access to."
Brian Ambrose, chief executive of George Best Belfast City Airport, said: "With record investment in Belfast and the highest ever tourism numbers being reported, Routes Europe's arrival in the city presents us with a fantastic opportunity to showcase this growth and positively change the traditional perception of Northern Ireland.
"We want to build on the region's economic and tourism success story by strategically enhancing Belfast City Airport's UK and European route network. There is a real demand in the region for direct connections to key destinations across Europe and it is our aim to continue to meet that demand.
"Located just a few minutes' drive from the city centre, Belfast City Airport is enjoying an exciting period of development, with our forthcoming new route to Reykjavik with Icelandair opening up connections to North America.
"As co-hosts of Routes Europe 2017 we are delighted to welcome 1,200 international aviation colleagues to Belfast. We pride ourselves on the strength of support we provide to our airline partners and look forward to demonstrating the unique services we deliver for airlines to grow traffic on their routes."
Northern Ireland has a range of partners committed to the success of Routes Europe 2017 in Belfast. Stakeholders include the Department for the Economy and its agencies – Invest NI and Tourism NI – as well as Belfast City Council, Visit Belfast, Tourism Ireland, George Best Belfast City Airport, Belfast International Airport, City of Derry Airport and the Belfast Waterfront.
Related topics
Related airports
Related regions