Night flights to be banned at Heathrow's third runway
There are plans to stop night flights at London Heathrow's third runway following a UK governmental National Policy Statement proposal from the Transport Secretary Chris Grayling.
Following plans to build a third runway at London Heathrow, Europe's largest airport, night flights are to be banned and legally binding noise targets introduced after a statement released by the British government.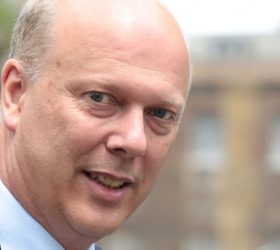 Transport Secretary Chris Grayling announced a National Policy Statement full of proposals detailing the planned means of going about building and operating a thrid runway at London Heathrow.
Mr Grayling said: "The National Policy Statement is a big step forward for what is one of the UK's most important, major infrastructure projects.
"By backing the northwest runway at Heathrow airport and publishing our proposals, we are sending a clear signal that when we leave the EU, we are open for business."
New routes are to be introduced after Mr Grayling said planes will have to make adjustments when travelling to and from the west London hub in order to minimise noise pollution.
So what has been announced?
As reported by ITV, a major British news broadcaster, the Department for Transport will strive to satisfy the following commitments:
Measures to mitigate the impacts of noise including legally binding noise targets, periods of predictable respite and a ban of six and a half hours on scheduled night flights.
Measures to ensure no increase in airport related road traffic and more than half of passengers using public transport to access the airport.
Paying home owners 25% above market value rate plus costs for homes which are compulsory purchased to make way for the new runway.
A "world-class package" of support for communities affected by expansion including noise insulation for homes and schools and improvements to public facilities.
It is also expected that many smaller UK airports will be integrated into the proposals and changing network including Belfast International, Liverpool, Newquay, Humberside, Prestwick and Durham Tees Valley.
The final version of the National Policy Statement is expected to be voted on by Parliament in early 2017.
If the project is agreed upon, Heathrow will subsequently produce detailed plans for consultation and a planning inquiry.
As a result, the runway is not expected to be operational until around 2025.