Cavotec airports unit wins ground support equipment orders in France, Guinea, Qatar and Senegal
In a raft of new projects worth a combined total of some EUR 3 million, Cavotec is to deliver ground support systems at several airports…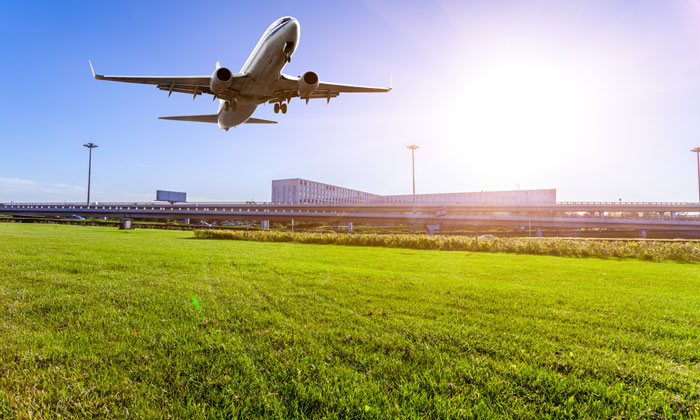 In a raft of new projects worth a combined total of some EUR 3 million, the Cavotec engineering group is to deliver ground support systems at several airports in France, in Guinea, in Luxembourg, at Senegal's new-build Diagne International Airport, and at Doha International Airport in Qatar.
"The technical and geographical scope of these projects illustrate how Cavotec works with a diverse range of partners to develop solutions that help our clients improve efficiency and operate more sustainably," says Ottonel Popesco, Cavotec CEO.
The largest of these orders is for a fuel hydrant system at the new Diagne International Airport, near the Senegalese capital Dakar. The order is a considerable achievement for the Cavotec Group, as this is the first fully integrated fuel hydrant package supplied by Cavotec Middle East in cooperation with partners.
Crucially, Cavotec has been awarded this contract through Saudi company, Isam Kabbani and Co., a sub-contractor of SBG. This is Cavotec's first project reference with SBG, one of the most important contractors in the region. Furthermore, the project is the Group's first order of this scale in the African airports market.
Cavotec engineers, in collaboration with electrical engineering group, Cegelec, are to supply and oversee the installation of 85 DAB-22 fuel hydrant pits, 51 Cla-Val fuel hydrant pit valves, 14 fuel high point vents, 20 fuel low point drain pits, 122 DAB-18 vault access covers, 30 valve chamber access covers and 19 motorised double block and bleed valves. In addition, a leak detection system is supplied to provide a quick and accurate location of the source of a leak in the fuel hydrant line.
The Diagne International Airport site is located 30 miles (45 kilometres) east of Dakar and replaces the existing Leopold Sedar Senghor Airport. The new airport is expected to handle some three million passengers a year.
Cavotec has also received a series of orders from several airports in France. For example, the Group is to supply four coils and four crocodile units for Toulouse Blagnac Airport's new terminal. At Nice Côte D'Azur Airport, Cavotec is supporting the retrofit of Terminal 2 with 11 coils for an under-bridge solution, and four coils for the airport's A380 gate, also an under-bridge solution. At Lyon-Saint Exupéry Airport's new remote stand positions (north), Cavotec is to install 16 400 Hz hatch pits.
Cavotec is also supplying a range of electrical equipment, including AXA converters, six hatch pits, (400Hz-28 Vdc and 50 Hz), cables and connectors and cable storage systems for several maintenance hangar applications for rotary-wing aircraft at various locations in France.
Meanwhile, in Luxembourg, Cavotec is providing eight coil units for the modernisation of Luxembourg's Findel International Airport's Cargo Centre.
And in Guinea, West Africa, Cavotec has won a contract to supply four DAB-22 extension hydrants at Conakry International Airport for global energy group Total.
"While this particular order is modest in scale, it nonetheless has the potential to be crucial for developing our partnership with Total in the future," says Guillaume Dormeuil, Managing Director, Cavotec France.
In Algeria, Cavotec is to supply AXA converters, six hatch pits, 50 and 400 Hz, and 28 Vdc cables and connectors, and electrical cabinets for testing and maintenance of rotary-wing aircraft.
Elsewhere, Cavotec and engineering group, Sinohydro-Gamuda-WCT Joint Venture, have signed an agreement for the delivery and installation of 18 hatch pits for a wash apron bay at Doha International Airport in Qatar. The units will connect equipment to clean aircraft at the maintenance area adjoining the Qatar Airways and Emiri hangars. The wash apron bay is designed for two A380 positions.
For further details on this media release, contact Michael Scheepers, Group Manager, Investor Relations & Corporate Communications, at [email protected].
Cavotec MSL is a leading global engineering group, supplying innovative and environmentally friendly systems to the maritime, airports, mining and tunnelling, and general industry sectors. To find out more about Cavotec, visit our website at www.cavotec.com. For updates on Cavotec projects, technologies and industry news, take a look at our blog, or follow us on Facebook and Twitter.
Related organisations
Related people