A4E CEO's wishlist 2017
On meeting with the EU Commissioner for Transport, Violeta Bulc, A4E member airline CEOs together with A4E's Thomas Reynaert expressed their expectations on solutions for key policy issues in 2017…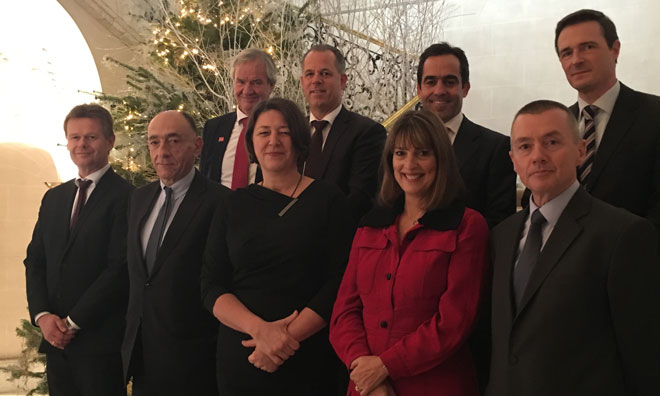 European Commission must take the next steps to support more than 900 million travellers.
Reforming the Air Traffic Management system and minimising ATC strike effects, regulating airports more efficiently, abolishing unreasonable aviation taxes and adopting a reasonable aviation ETS proposal.
On the occasion of a meeting with the EU Commissioner for Transport, Violeta Bulc, A4E member airline CEOs Carolyn McCall (easyJet), Jean-Marc Janaillac (Air France-KLM), Willie Walsh (IAG), Bjørn Kjos (Norwegian), Martin Gauss (airBaltic), Carlos Muñoz (Volotea) and Peter Gerber (on behalf of Lufthansa Group) together with A4E's Thomas Reynaert expressed their expectations on solutions for key policy issues in 2017.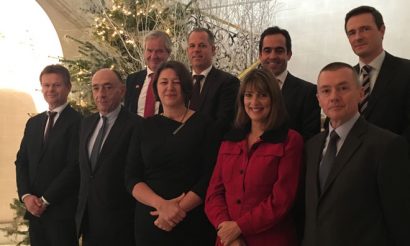 2016 has been a record year for airlines – unfortunately, in terms of Air Traffic Control strikes with 22 separate strikes in Europe.
Since 2010 the overall impact of 217 ATC strike days have cost €12 billion to the EU economy, associated with more than 140,000 jobs. A4E urges the Commission to protect European travellers' rights and support initiatives to minimise their impact such as allowing overflights, setting up an arbitration before  the industrial action takes place and providing 72h notification to airlines.
European travellers would as well be the winners of a reform the EU Airport Charges Directive which is ineffective in protecting consumers from airports' abuses of their market power, notably in the process for setting airport charges which account for up to 20% of airlines' total cost. A4E calls on the European Commission to take action lowering the cost of the EU's airports by ensuring that monopoly airports are effectively regulated by reforming the Airport Charges Directive.
New and rising aviation taxes in Europe are an ongoing threat as they hinder economic growth and jobs. Air Passenger Duty in the UK, the new taxes in Norway and the increase in Italy, even if the latter one has been meanwhile withdrawn, impact airlines' decisions to operate from a specific country or region. This is also true for the new tax in Sweden, which has been just announced. A4E asks the Member States to remove aviation taxes and not only to focus on short term budgetary gains but cherish the positive long-term impact on economic activity. The European Commission can support and lead this initiative.
Following the historic global aviation deal reached at this year's ICAO Assembly to mitigate CO2 emissions from international aviation, A4E calls upon the European Commission to present a legislative proposal on the aviation ETS as soon as possible. In this process, the guiding principles should be ensuring the competitiveness of European carriers, avoiding adverse financial implications and facilitating the transition of aviation ETS towards the ICAO offsetting scheme.
"Following last year's Aviation Strategy launch we have seen first important steps but the European Commission and the Member States need to be more forceful to increase the competitiveness of European airlines and ensure that more than 900 million European passengers can benefit from lower fares and more choices", said Thomas Reynaert, Managing Director of A4E. 
Related topics
Related organisations